Ocean Dreams - Boat Charters





Virgin Islands Island Hopping
Taking an international flight to St. Thomas or Tortola is the easiest way to start your Virgin Island-hopping trip within the British and United States Virgin Islands. From Tortola you can choose from three different departure harbors to continue to your next destination with a Virgin Islands Ferry; Road Town, West End and Trellis Bay. Trellis Bay is the closest harbor to the airport on Tortola and provides ferry transfers to remote Anegada and (more regularly) to Virgin Gorda, with it's famous "baths". Road Town Harbor is the most central option on Tortola and can be seen as the main departure harbor to start your island-hopping trip.
From Road Town it is very easy to take a ferry to Anegada, Virgin Gorda, St. Thomas or St. John. West End Harbor is the furthest away from the airport on Tortola however, it is the only harbor servicing the beautiful Jost van Dyke.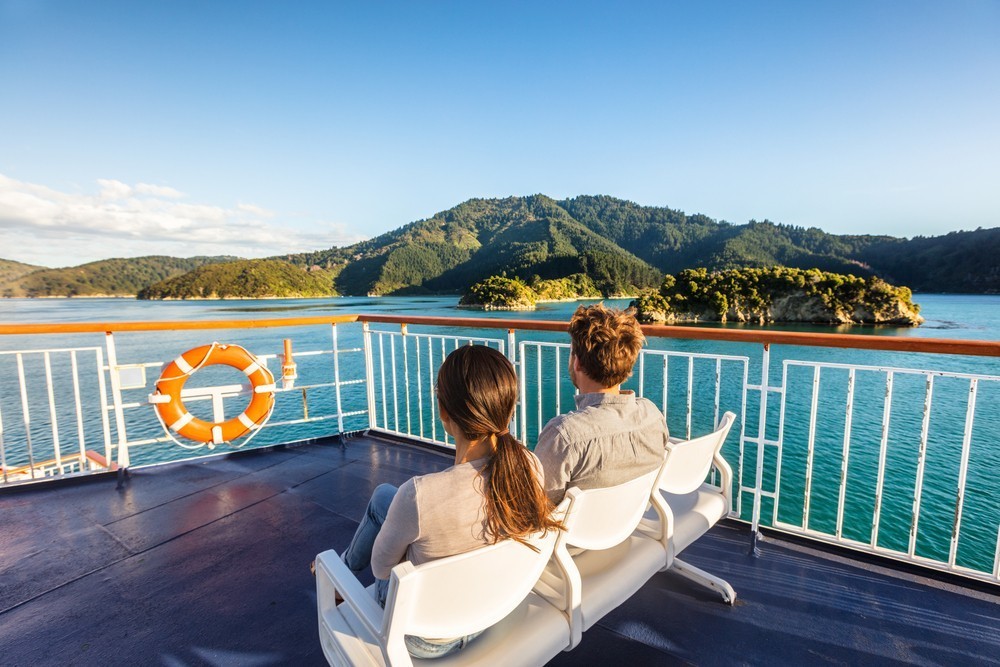 West End Harbor also services St. John and St. Thomas. Be aware that the territories form and international maritime border between the USVI and BVI, and you will need a passport and other documents to cross from one to the other. The Westernmost Island within the US Virgin Islands in St. Thomas from where it is easy to take a USVI Ferry and island hop to other islands within the archipelago.
Two harbors, Red Hook and Charlotte Amalie, provide several transfers to St. John (US), Tortola and Virgin Gorda (BVI) from St. Thomas. The Southernmost island within the US Virgin Islands in St. Croix making it a bit more difficult to reach. It has a limited boat/waterplane service and many opt for a domestic flight from St Thomas Airport instead.
USVI ferry
St. John - The most central island in the US Virgin Islands in St. John and it offers ferry trips to St. Thomas, Jost van Dyke and Tortola from Cruz Bay harbour.
St. Thomas - The Westernmost island within the US Virgin Islands, host to the largest international airport in the region and two harbors; Charlotte Amalie and Red Hook. From St. Thomas departures to St. John, Jost van Dyke, Tortola, Virgin Gorda and Anegada are possible.
St. Croix - Due to St. Croix being a bit further from the other US Virgin Islands and it having its own airport many opt for a domestic (seaplane) flight. However, there have been some recent developments welcoming a dedicated fast ferry service, the QE IV from Charlotte Amelie to Christiansted.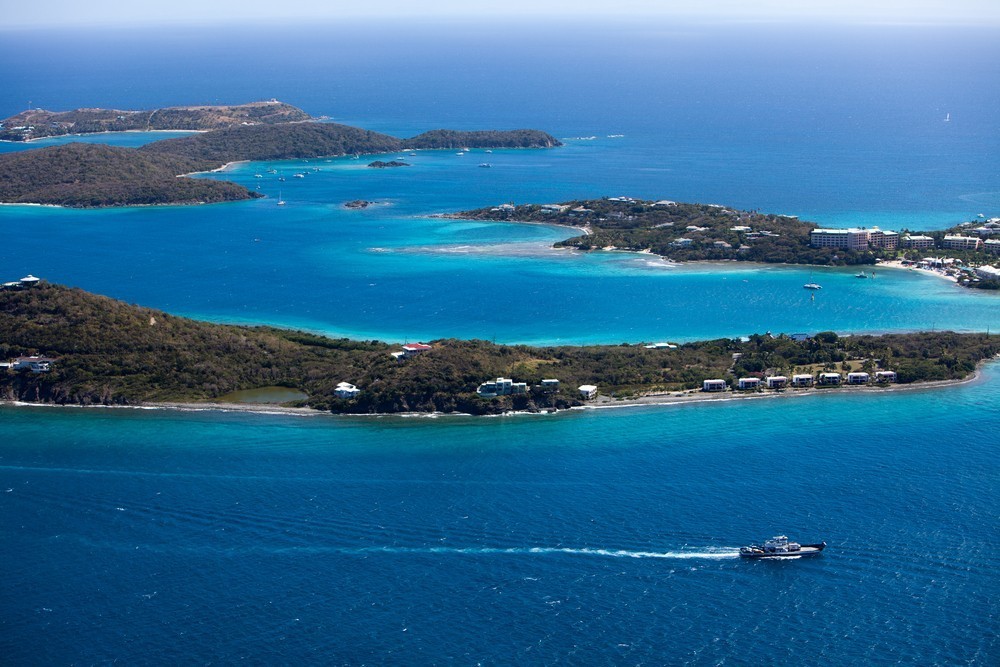 BVI Ferry
Tortola - Being the most central island in the British Virgin Islands Tortola provides three harbours on the west, middle and east part of the island. Depending on where you'd like to go to the British or US Virgin Islands, the harbours in West End, Road Town and Trellis Bay will provide you with a viable option to do so.
Virgin Gorda - This small but gorgeous island located on the Eastern side of the British Virgin Islands offers three harbours; Spanish Town, Leverick Bay and Bitter End. From Virgin Gorda, it is quite easy to island hop to other islands such as Anegada, Tortola, St. John and St. Thomas.
Anegada - This Northern British Island has one main harbour and can be reached from Virgin Gorda and Tortola on certain days throughout the week.
Jost van Dyke - This pristine island can only be reached from two harbours being Cruz Bay on St. John and West End Harbor on Tortola.
STARTING IN ST. THOMAS - ST. JOHN - VIRGIN GORDA - JOST VAN DYKE
3-5 islands
After your flight, you can settle down in your accommodation on St. Thomas or you could already go out and explore this beautiful island destination by visiting the main settlement on the island; Charlotte Amalie. It is a great town to explore, however, it can be crowded from time to time during the day as it is one of the bigger cruise ship destinations within the Caribbean.
If you are staying another day on St. Thomas you can go and explore Blackbeard's Castle in the morning, relax at one of the stunning beaches such as Lindquist Beach, Magens Bay or Emerald Beach and end your day with a Skyride to Paradise Point overlooking the island, harbour and Charlotte Amalie. Don't forget to check out one of the delicious restaurants on St. Thomas such as Banana Tree Grille, Glady's Café or Amalia Café.
Having spent a few days on St. Thomas we recommend taking a USVI ferry over to St. John. St. John offers lush beaches and a very relaxed and friendly environment. The island consists mostly of a national park and the mountains and stunning beaches make it a dream destination. On St. John you can explore the pretty town of Cruz Bay which offers everything you need for the perfect holiday. While staying on St. John you can explore its fantastic beaches, great snorkeling and scuba diving and great hiking in the Virgin Islands National Park.
From St. John it is very easy to hop over to the British Virgin Islands for day trips or even for a longer stay. Virgin Gorda comes highly recommended, boasting one of the best beaches in the world featuring unique rock formations, known as 'The Baths'. These smooth boulders and white sands make for stunning views, exploring and great snorkeling. Another worthwhile trip from St. John is to visit Jost van Dyke, another British Virgin Island, that is located closer to St. John. It is a very small island which makes it great for an island tour to explore the beaches and visit the Bubbly Pool, a natural phenomenon forming a jacuzzi, or visit the famed Soggy Dollar Bar.
When on the British side of the Virgin Islands it is only a short BVI ferry trip to Tortola. With three harbours to choose from, Trellis Bay, Road Town and West End, it is very easy to get to the island and there are great restaurants, nature reserves and beaches to explore while there. Don't forget to check out the awesome museums on Tortola or to enjoy the great drinks and nightlife.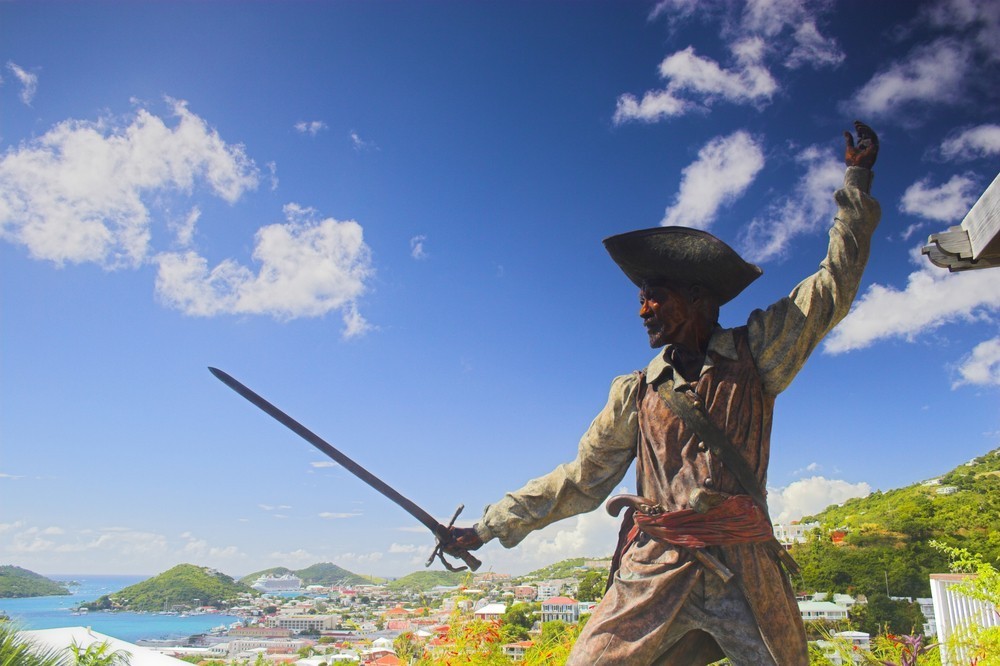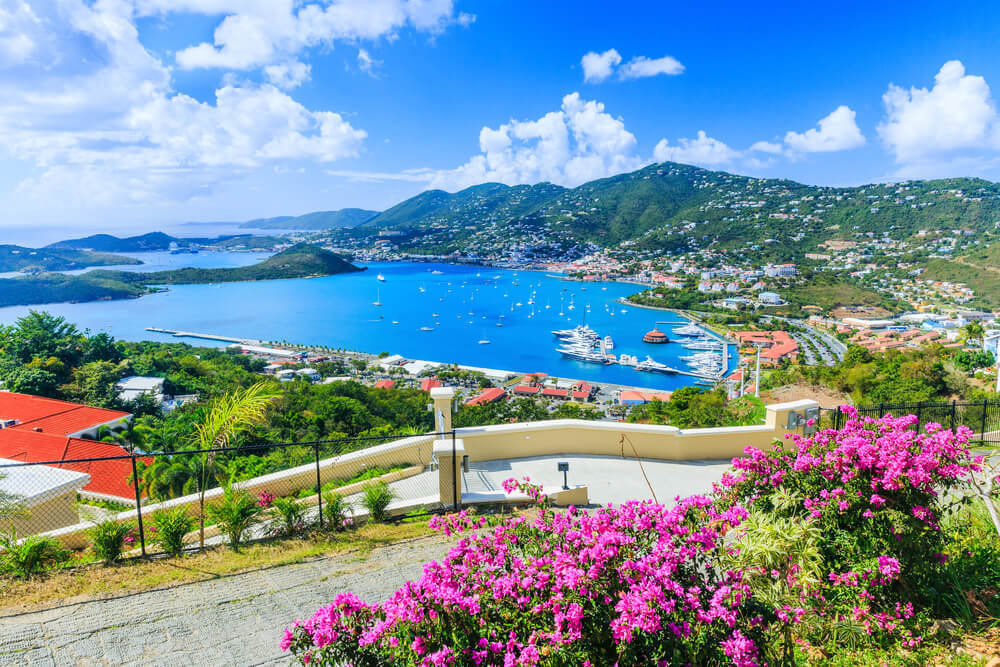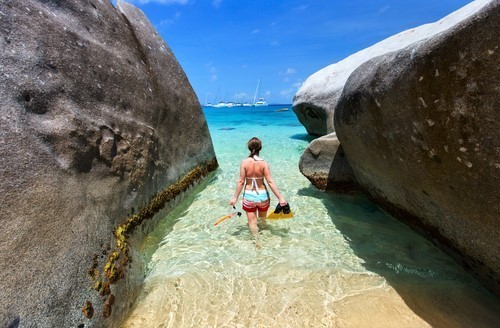 STARTING IN TORTOLA - VIRGIN GORDA - ANEGADA - JOST VAN DYKE
3-4 islands
The closest beach area to the Airport on Tortola is Trellis Bay which is a picturesque beach featuring full moon parties and home to local artists. There is also a departure area for boats from Tortola to Virgin Gorda. However, the South coast of Tortola is the more populated area making it a great area to stay if you are looking to explore different restaurants, bars and the rest of the island. With Road Town being the main hub, you can choose to stay surrounded by the busier town life or you can head a bit further up North to have a quieter experience surrounded by unspoiled nature. Road Town also offers trips to both the British Virgin Island and the US Virgin Islands.
If you plan to spend a few days on Tortola we recommend exploring the stunning nature of the island. With the Sage Mountain National Park and the Mount Healthy National Park, there is plenty of nature to choose from and hills to hike. Don't forget to take a dip at one of Tortola's stunning beaches such as Cane Garden Bay, Brewers Bay, Long Bay Beach and Smuggler's Cove. Tortola also has quite a variety of museums that give travelers an insight into the Caribbean culture.
Departing from either Trellis Bay or Road Town on Tortola you can easily take a BVI ferry to either Virgin Gorda or Anegada. Virgin Gorda is a real Caribbean gem with friendly locals that are just waiting to be explored. Surrounded by great spots for diving and snorkeling and tours, watersports, spa facilities and much more being supplied all around, travelers are destined to love this island. Great dining facilities can be found in and around Spanish Town, which is the main settlement on Virgin Gorda and while on Virgin Gorda you should definitely check out 'The Baths National Park'. We recommend going to Anegada if you are in for some more diving as they have an 18-mile-long Horseshoe Reef with a rich marine life, shipwrecks, reef tunnels, caves and much more.
If you still have some time left make sure to head over to Jost van Dyke from West End. From Tortola, it is only a 30-min boat ride to Jost Van Dyke where you can visit the Bubbly Pool, White Bay beach and loads of cool beach bars. The environment and beaches on this island are absolutely stunning and with the wildlife in Diamond Cay National Park and Sandy Cay, or the sea life you can find while diving at the Playground, there will be enough to see and do for everyone on this island.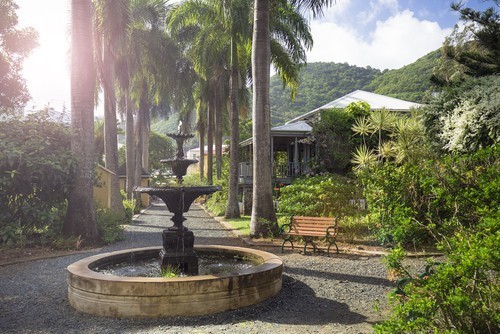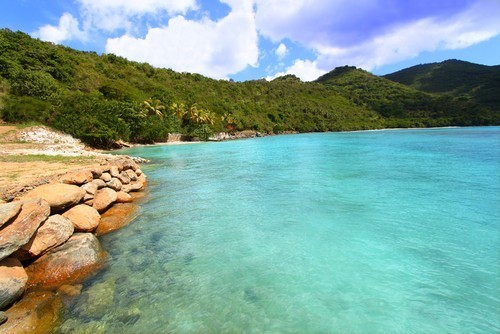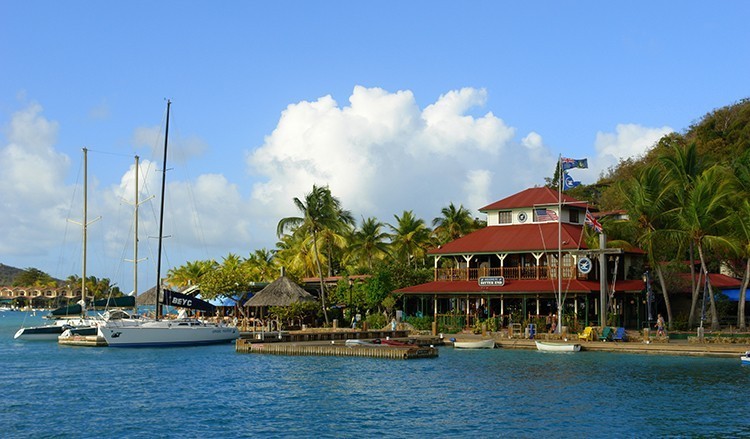 STARTING IN TORTOLA - JOST VAN DYKE - ST JOHN - ST THOMAS - (ST. CROIX)
4-5 islands
From the Airport on Tortola, it is only a short drive to either Road Town Harbour or West End Harbour from which is it very easy to take a ferry to the US Virgin Islands. You can decide to spend a few days on Tortola or go straight to one of the other islands and relax on Tortola before your flight back. Jost van Dyke is a great island to start with as it has stunning beaches, the famous Bubbly Pool and Soggy Dollar Bar.
From Jost Van Dyke you can decide to go to St. John where you can enjoy the chilled-out vibe of the island and have delicious Caribbean food in Cruz Bay. Explore the small town and the stunning nature all over the island in the virgin islands national park by going for a hike or snorkel. Switching between the British Virgin Islands and the US Virgin Islands is a very easy procedure (as long as you have a valid passport) and shouldn't take more than 20/25 minutes after your ferry ride.
As you are already on the US side of the Virgin Islands heading over to St. Thomas from St. John is very easy. Following a short ferry trip, you can explore Charlotte Amalie, Blackbeard's Castle, Skyride to Paradise Point or head to the beaches. From St. Thomas you can either choose to catch the ferry to St. Croix, although the distance is longer, or head back to Tortola.
Going to either Road Town Harbour or West End Harbour you can spend time in Tortola to go for some last trips or end your holiday while relaxing at the beach. With rugged nature and Road Town being a lovely centre to explore, shop, eat etc. you will surely find enough to do on Tortola.