Virgin Islands National Park
The gorgeous Virgin Islands National Park is located on St John Island, USVI. Almost 75% of the island is set aside as a U.S. national park reserve and is typified by tropical lush forest, historic ruins, unspoiled beaches, vibrant corals and rich marine life. The park is well organized, kept exceptionally clean and accommodates exploration of its historical sites, pristine beaches, and various paths easily. The top must-visit sites are Cinnamon Bay, Trunk Bay, Cinamon Bay Plantations ruins and Annaberg Plantation.
The Virgin Islands National Park offers various activities, including camping, fishing, kayaking, hiking, scuba diving, snorkelling swimming and bird watching. The Virgin National Park features vibrant healthy reef, emerald ocean, and lush vegetation. Flora and fauna are diverse; you can meet anything from iguanas and wild donkeys to crabs, bats and various tropical birds.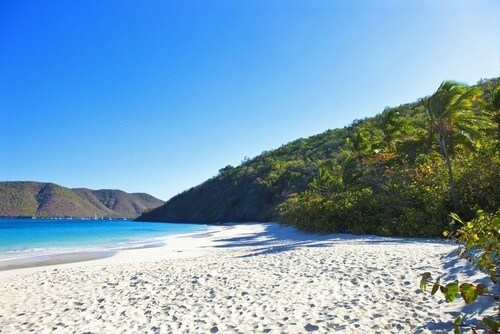 Virgin Island National Park post hurricane
In 2017 St. John has been hit by two hurricanes that left a huge mark on the National Park. Due to the heavy rain, wind and destruction most plants were left without leaves, some unrooted and the reefs have been left damaged. Luckily, due to the help of the Virgin Islanders and many others, the Virgin Islands National Park has re-opened all trails, beaches and roads in late December 2017. Overall the park is making a steady recovery when it comes to its flora and fauna and it is definitely recommended to head on over to St. John to explore. However, there is still a long way to go before the plants, reefs and animals are back to how it was before.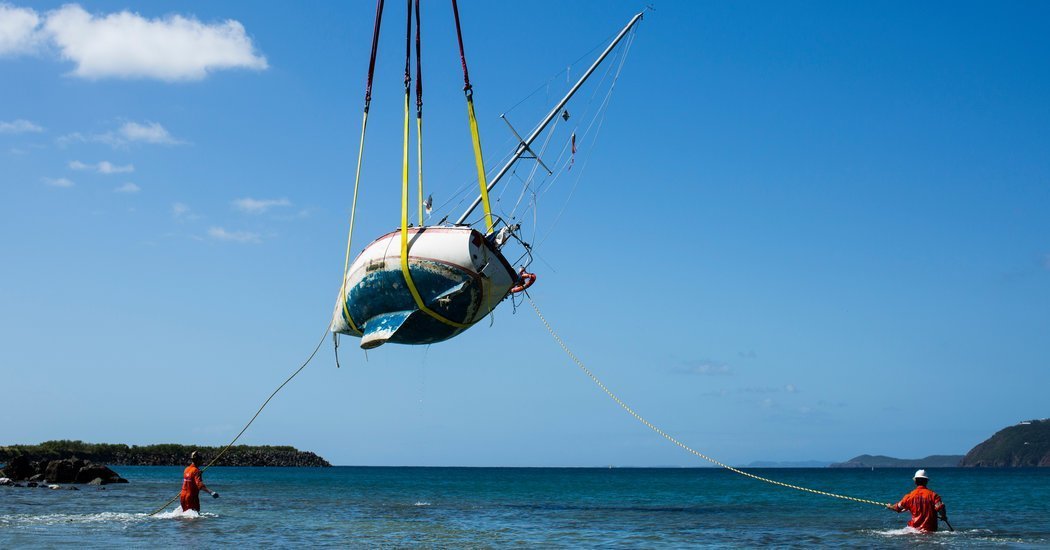 How to get to Virgin Islands National Park
Vacationers can easily access the Virgin Islands National Park by ferry every hour from Red Hook Harbor on St. Thomas, twice a day from Jost Van Dyke, or twice a week from Virgin Gorda. The boat service from Red Hook is available from 6:30 AM until midnight on every hour. The transfer time is only 20 minutes while ferry service from st. John to st. Thomas runs from 6:00 AM to 11 AM and takes only 45 minutes. Travellers can easily reach the most popular areas by the local transport such as taxi or safari buses. The car rentals are available in Cruz Bay, however, parking is limited at many national park sites. The most popular parts such as Reef Bay and Cinamon Bay or Salt Pond can be accessed by public bus which departs from Cruz Bay.
For up to date information on boat services to the island, take a look at our Inter island boat services page.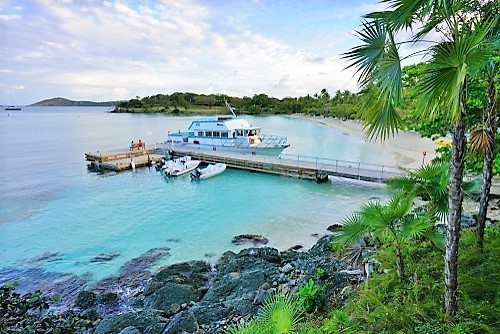 Park Info
Virgin Island national park has been under continuous protection since 1956 when the lands were donated by Laurence Rockefeller under the condition that they would be protected from future development. The first island inhabitants were Arawak Indians who were pushed out by Caribs before Christopher Columbus discovered the Caribbean Islands for European colonial enterprise. Since then cotton plantation, sugar cultivation, and other small factories have been the main the main business on the island, of which a number of historical relics can still be found.
The park is free to enter, only charges apply for adults at Trunk Bay Beach. There are numerous holiday resorts and hotels available on St. John so staying on the island for a few days is well recommended. The Virgin Island National Park tourist information centre is located in Cruz Bay, the main settlement on the west of the island facing St Thomas. For more info on things to do, places to stay, eat & drink, take a look at our St John travel guide.