Jost van Dyke
Jost Van Dyke is one of the smallest islands of the British Virgin Islands. The island is located in the north part of the archipelago of the Virgin Islands and is surrounded by the Caribbean Sea and the Atlantic Ocean. The island is situated only 8 km away from Tortola and Saint John.
The island is very mountainous and is made of volcanic. According to the history, the island was named after Dutch pirate.
The island has amazingly beautiful white sandy beaches, mountains, tropical forest, small towns full of cosy restaurants and bars. If you are planning to visit Jos Van Dyke, you can access this island by boat from Tortola, Saint Thomas or Saint John.
The best way to explore this island is by walk. The most beautiful walk is between the old town on Great harbour towards to the hill to White Beach. If you follow this route, you will have an opportunity to admire Tortola.
HOW TO GET TO JOST VAN DYKE
The only way to reach the ever beautiful Jost Van Dyke is by sea as the island has no airport or Helipad, there are ferries and water taxi's running daily services to Great Harbour. If your travelling from the U.S. Virgin Islands, you can get the ferry service from St.Thomas or St. John with
Inter Island
Boat Services
with departures every day except Thursdays.
If you're in the British Virgin Islands you'll need to get to West End, Tortola where
New Horizon Ferry
has several daily departures seven days a week. And make sure you stop by our favourite place on the island the
Soggy Dollar Bar
serving delicious cocktails, cool beats and awesome Sunday BBQ's. To book tickets to Jost Van Dyke simply use the
search box
.
Please Note:
You will need a valid passport upon arrival as all vessels are immediately checked by customs and immigration.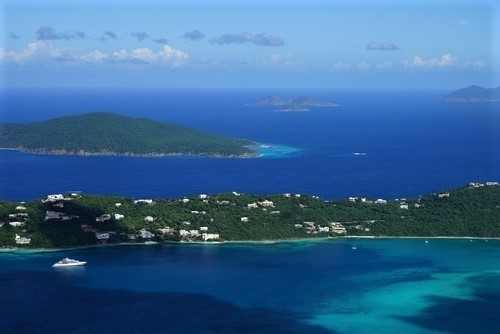 BEST PLACES TO VISIT ON JOST VAN DYKE
Great Harbor - An authentic Caribbean harbour located on Jost Van Dyke Island. The harbour is situated on the beach and is surrounded by small restaurants and bars. The wild nature and untouched Caribbean culture give much charm to this harbour, which is one popular spot on this island.
Sandy Cay – An uninhabited island located in the Carribean sea just offshore Jost Van Dyke island. This island is clearly visible from Jost Van Dyke island. This place is a perfect area for snorkelling, swimming and sun tanning. This site has beautiful reef loaded with colourful fishes and other marine creatures. Our advice, get to Sandy Cay early in the morning so you can have it all for yourself.
Diamond Cay National Park – A small peninsula located offshore Jost Van Dyke in the Caribbean sea. The island has low tide and it is attached to the mainland, so it is very easy to access this isle from the Jost Van Dyke. This isle is one of the smallest natural attractions in Jost Van Dyke. This place is also very popular among nesting birds, including pelicans, terns and boobies. If you are planning to approach this natural beauty by kayaking, swimming, walking please try to keep your voice low not to scare pelicans off.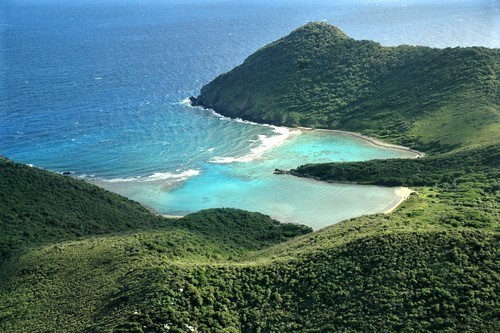 BEST THINGS TO DO IN JOST VAN DYKE
Diving at Playground – This diving place is located between Little Jost and Green Cay. This diving spot is one of the most popular and well-known places in British Virgin Island. The diving area is full of hard and soft corals, huge pinnacles and many colourful sponges. You can expect to see anglerfishes glassy minnows and sweepers. If you are more advanced in diving, you should try Twin Tower diving site.
The Bubbly Pool – The secret of Jost Van Dyke which is located near Diamond Cay. This natural Jacuzzi is situated behind the cliffs and faces the open sea from the North. The incoming sea waves break and create bubbling poll - a real natural Jacuzzi! If you want to access this natural jacuzzi, you have to take a short hike from the pier at Diamond Cay. On the way there you can also visit the Eagle Nest and Mighty Blowhole.
White Beach - Enjoy swimming in one of the best beaches in the British Virgin Islands. Swim and explore the marine life. After swimming and all fun you, can relax and enjoy the delicious beer at the nearby Soggy Dollar bar.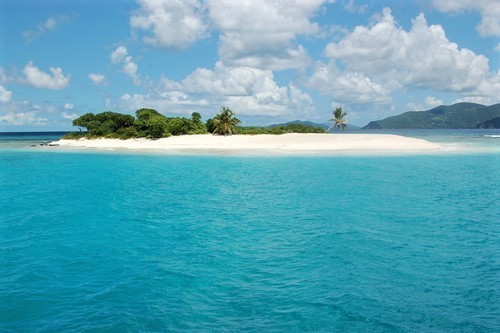 BEST PLACES TO EAT & DRINK ON JOST VAN DYKE
Harri's Place - One of the top-ranked restaurants on Jost van Dyke Island. The best place to eat and try the Caribbean cuisine. The place serves a nice mix of seafood, local food mixed with international flavours. Hari's place is located on the beach you will have an opportunity to enjoy the sunset and the sea view.
One Love Bar and Grill – The most relaxed dining environment in Jost van Dyke. This bar has simply deli menu including sandwiches, wraps, salads, seafood, tapas and BBQ snacks. Rick and tempting cuisine must visit place in Jost van Dyke.
Corsairs beach bar and restaurant – This restaurant has a wide variety of dishes and not all. This place is well known for its pizza's. If you are not a fan of pizza, you can enjoy mix of Northern Italian, Caribbean and Tex Mex dishes. Don't forget to try homemade punch and fresh juices. This international cuisine restaurant is located close to Great harbour so if you are coming from neighbouring island you can sail straight there. Corsairs have relaxed and easy going environment where you can enjoy delicious food and drinks.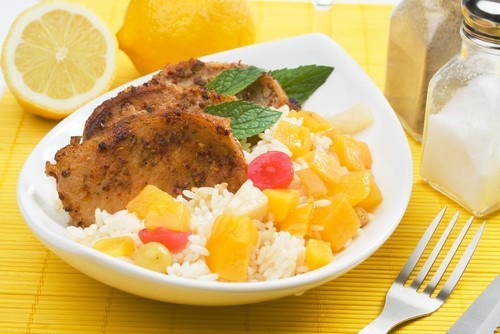 Soggy Dollar – Enjoy smooth and flavoured rum cocktails fulfilled with Caribbean taste at the Soggy Dollar Bar in Jost van Dyke. Celebrate Caribbean life with premium dark Rum, pineapple and fresh orange juice cocktails.
In the afternoon Soggy Dollar becomes a party place when many other tourists from neighbouring islands come to have a drink. If you wish to avoid the crowd, you should visit the Soggy Dollar early in the morning when you can enjoy a cold drink and swing in hammocks.
Foxy's Tamarind Bar - Located in the Great Harbour and offering traditional British Virgin Island food and drinks. This place is well known for homemade rum and delicious punch. Don't forget to try homemade beer straight from Foxy's microbrewery. This is the only one brewery house in the Virgin Islands. On Friday's and Saturdays, you can expect a nice party with BBQ and live music.