British Virgin Islands Travel Tips
Situated in a British Overseas Territory in the Caribbean to the east of Puerto Rico are the British Virgin Islands (BVI). The BVI are a part of the wider Virgin Islands archipelago, together with the United States Virgin Islands and the Spanish Virgin Islands to the west. The British Virgin Islands consist of Tortola, Virgin Gorda, Jost van Dyke and Anegada and around 50 smaller islands of which around 15 are inhabited. Tortola, the largest and most central island (about 20 km in length) is home to the capital of the British Virgin Islands, Road Town. Over the years the BVI's diversified away from their agricultural roots to a financial and tourism-based economy, they have developed into one of the wealthiest areas in the Caribbean.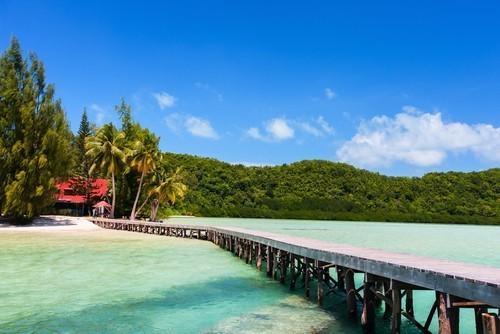 Find out the best places to see in the heart of the British Virgin Islands with many fun things to do like diving, hiking, surfing and beach hopping. Go and explore the delicious places to eat & drink around Road Town or experience the local food at a local bar. Tortola's central position makes the island great for hopping over to one of the other British Virgin Islands like Virgin Gorda, Jost van Dyke or Anegada.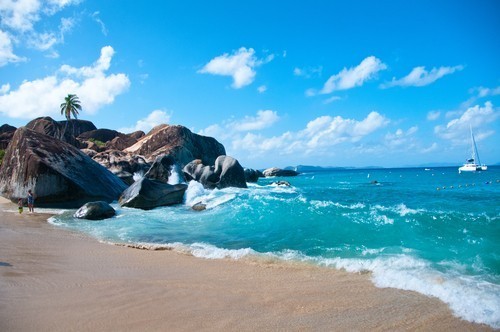 Check out the best places to see and things to do on most travelers favorite British Virgin island Virgin Gorda. With a perfect combination of untouched nature and luxury resorts, the island makes a great place for many travelers. Virgin Gorda offers great dive spots, beautiful beaches and places for kite surfing and boat trips. Within the Spanish Town, you will find some of the best places to eat & drink, however, for the true Caribbean experience you should definitely try some delicious street food.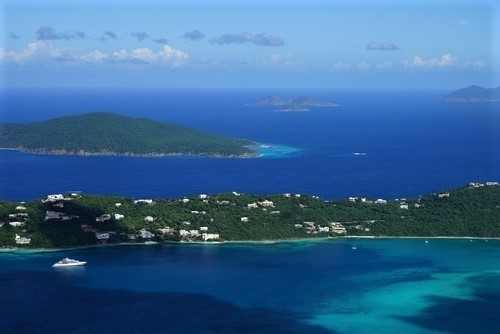 Find out the best things to do and places to visit on Jost van Dyke, the smallest of the four main British Virgin Islands. Experience some of the best places to go for food in Great Harbour or go and explore the rugged scenery through old trials and sugar mill ruins. The island is only 8 square kilometers big which makes it fairly easy to visit the island on a day trip while exploring the other British Virgin Islands such as Anegada, Virgin Gorda and Tortola.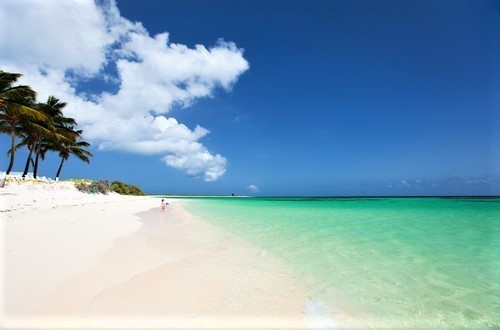 Experience the only coral island within the British Virgin Islands offering amazing reef drops, mazes and beautiful coral reefs. The island is full of quiet pristine beaches where you can go for a quiet swim or snorkel or you could head over to Main Town for some activities such as visiting the flamingoes or Anegada's National Park. With several places to experience fine dining on Anegada you can choose between different types of cuisine as well as the local Caribbean food while staying there.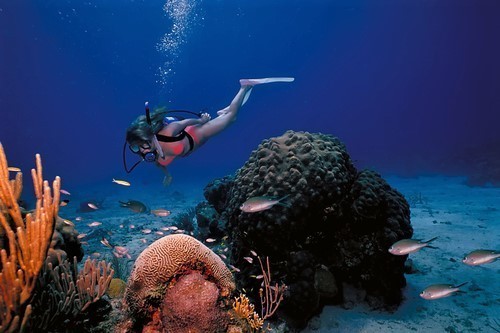 BVI Virgin Islands offer divers a world class diving experience. Divers can enjoy crystal blue water, diverse marine life and colorful corals that keep divers entertained all the time. A few Virgin Islands have to offer divers exciting diving sites that are full of diverse landscapes, shorelines, lush gardens, colorful reefs and old wrecks.
The United States Virgin Islands (USVI) is a chain of islands situated in the Caribbean sea on the east side of Puerto Rico. The small islands geographically belongs to the Virgin Island archipelago. Enjoy snorkeling, scuba diving, sailing, kayaking, fishing, windsurfing or hire day charter in USVI. Find out more about USVI by visiting travel tip page.
Tortola
Tortola is at the heart of the British Virgin Islands hosting the regional capital 'Road Town'. The other British Virgin Islands, Virgin Gorda, Jost van Dyke and Anegoda, are easily accessible from Tortola, making it the perfect spot to start your holiday from. Tortola offers a quite robust island life since some quiet hotels, resorts and other forms of accommodation are not as easy to reach. However, the Southern shore of Tortola offers a variety of shops, resorts, fine dining restaurants and things to do. Tortola boasts a number of (secret) surfing spots, a vibrant nightlife and the street food in Tortola is delicious making the true Caribbean experience on Tortola easy to access and worthwhile exploring.
Virgin Gorda
Often Virgin Gorda is the favorite island for holidayers since it offers a perfect combination of luxury resorts and unspoilt nature. Virgin Gorda offers some of the best snorkel and dive spots in the British Virgin Islands with the West Coast offering guaranteed sea turtle sightings. On Virgin Gorda the famous 'Baths' can be found; a maze-like network full of natural sea water pools and big smooth boulders on the beach, reminiscent of the african Seychelles and unique in the western hemisphere. Spanish Town is the main settlement on Virgin Gorda with easy access to water activities such as kite surfing, snorkeling or booking a boat trip. Being a Caribbean island, Virgin Gorda offers delicious street food together with fine dining restaurants, making it a suitable place for all.
Jost van Dyke
Measuring only 8 square kilometers, Jost van Dyke is the smallest of the four main British Virgin Islands. The island has less than 300 inhabitants and its rugged scenery make exploring the old trials and sugar mill ruins even better. If you are lucky you can see dolphins and whales on the East side of the island and for food and fun you should go to Great Harbour. Experience delicious flying fish sandwiches, West Indian roti's or fresh fish from the barbecue. Don't miss the famous soggy dollar bar! If you are looking for a great party on Jost van Dyke you should visit around Halloween or New Year's Eve while Great Harbour is filled with yacht parties.
Anegada
Within the volcanic chains of the Virgin Islands, remote Anegada is the only low lying coral island boasting unique flora & fauna and stunning coral reefs. Pink flamingo's populate the inner lagoons, surrounded by swaying palms. For divers Anegada is an absolute delight with reef drops, mazes and tunnels surrounded by stunning marine life. There are many beautiful quiet shores to be found on Anegada and several places where you can enjoy watersports like fishing. Main Town is mostly surrounded by a maze of stone walls and several wrecks from the previous settlements can be found throughout the island.
---