Beef Island
Beef Island is located just East of Tortola to which it is connected by the Queen Elizabeth Bridge. It is home to the main airport for the British Virgin Islands called the Terrance B. Lettsome International Airport. There are no direct international flights to this airport, however you can fly in through one of the Caribbean neighboring islands such as Puerto Rico, Antigua, St Martin or St. Thomas. On Beef Island you can find Trellis Bay which is the main marina and offers a small town with a market, some restaurants, coffeeshops and some other local stores. You can also visit Long Bay just west of the airport and Hans Creek or Bluff Bay on the South of Beef Island.
With Trellis bay located so close to the airport, travelers often fly in (or out) of the airport on Beef Island due to it's convenience. From the airport you can be transfered directly to your yacht or the other way around.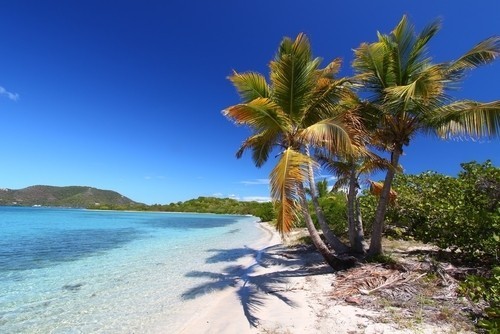 How to get to Beef Island
The easiest connection between Tortola and St. Thomas at the moment is between Red Hook or Charlotte Amalie on St Thomas to Road Town on Tortola. From Road Town Tortola you can easily grab a taxi to Beef Island Airport. The airport on Beef Island is named the Terrance B Lettsome International Airport. The Direct Services from Beef Island to the other British or US Virgin Islands have not yet resumed their services, but will be offered on our website as soon as they are back up and running.
If you're looking for a boat charter or yacht directly from Trellis Bay on Beef Island you could also fly into Beef Island from St. Thomas.