Anegada
Anegada is part of the British Virgin Islands (BVI) situated north-east of all the Virgin Islands. Unlike the other Islands in the archipelago that are volcanically formed, Anegada was formed from limestone and corals creating this pancake-flat paradise. The highest point is only about 8 meters above sea level, hence the translated name "Flooded Island" by the Spanish. Covering 38 square kilometers, the island boasts beautiful beaches with nature right at your door step. There's only one town on the island called The Settlement with around 200 residents.
The hidden beauty of Anegada is the surrounding Horseshoe Reef, the largest in the Caribbean and the fourth largest on earth. The reef acts like a barrier protecting the beaches from the Atlantic Ocean's big waves. This magnificent marine environment provides plenty of fresh seafood, conch and lobster are obviously the favorite. Besides the Horeshoe Reef other big attractions are the Pink Flamingos, Rock Iguana's, bone fishing and Tommy Guant's Kite Surfing school.
The island was fortunate to escape the full force of hurricanes Irma and Maria and as a result most of the hotels and beach bars have recovered and reopened. If you decide to visit Anegada, you can access this island via small airport called August George, by ferry or via private boat.

Anegada island is the second largest island of BVI. The island is located 25 kilometers away from Virgin Gorda which makes this island geographically isolated from the rest of BVI. The island` has a very small airport connecting Anegada with neighboring Caribbean Islands. Tourists can reach Anegada island by helicopter, air-charter flight, private speedboat or ferry.
The
Tortola Fast Ferry
has a service operarting between Road Town (Tortola) and Anegada on Monday, Wednesday and Friday's. On these days there is a morning and afternoon departure available. Simply use the
search box
to see what is available and book your tickets now.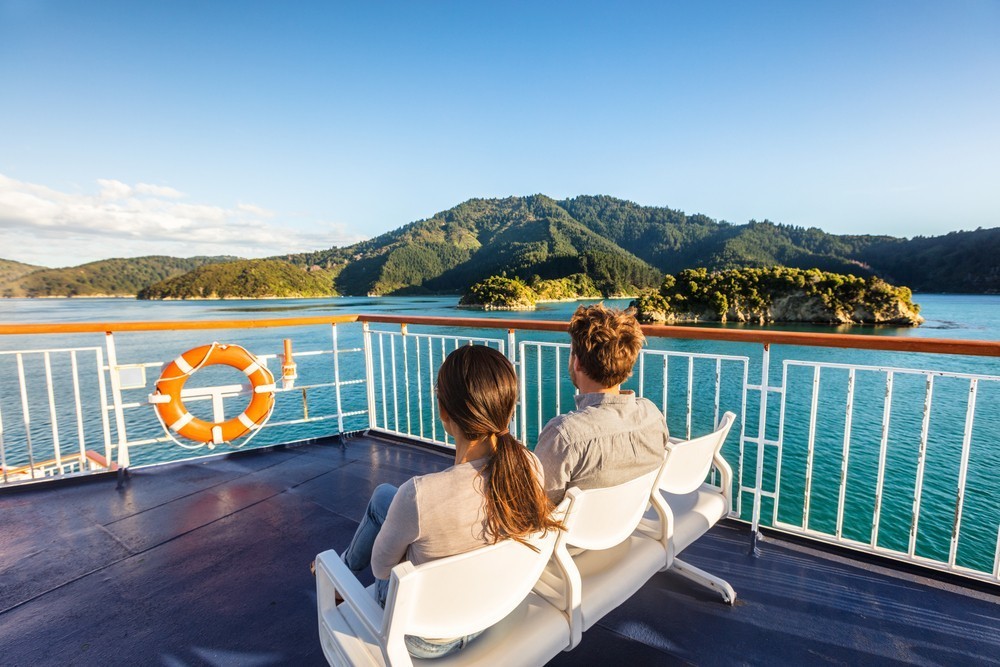 BEST PLACES TO VISIT ON ANEGADA
The Cow Wreck Bay has a white sandy beach with remarkable blue water. The bay is a perfect spot for swimming, snorkelling and diving. The beautiful waves and fascinating white sand dunes with charming nature make this place worth visiting. This area is very wild and has only a few places to eat and drink, which make is the perfect place for those you want to relax and enjoy the peace.
Flamingo Pond is the place where pink flamingos live in Anegada. This place is one of the coolest and most popular attractions on this island. You can admire the flamingos from the north side of the pond because the area is surrounded by wetlands.
Loblolly Bay is located just offshore Anedaga and it's known as the best place for snorkelling. There are two bars in the area, however, they are often closed so you can enjoy the peaceful environment. Just walk and enjoy the white sand beach and clear blue water. On a windy day, you can try kitesurfing.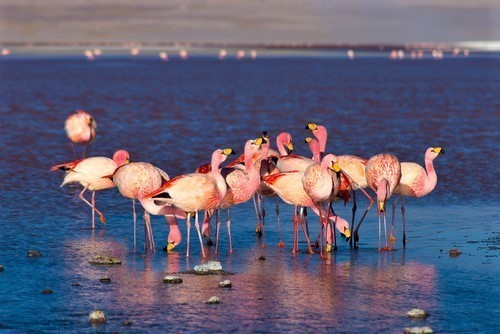 Pomato Point is the best place to watch a sunset in Anegada and not only. If you like Kiteboarding, this place is one of the best areas in the Caribbean and many times has been used for Kiteboarding championship. There a few restaurants and bars located in this area where you can enjoy fresh lobsters or drinks.
Anegada's Iguana Facility was built by the government in order to provide a temporary shelter for iguanas. The iguana's national park became home to many rock iguanas because of the cats. Wildcats used to eat baby iguanas so this facility was built in order to prevent iguana's extinction.
Iguanas stay in this facility until they old enough to survive in the wild. You can visit this facility from Monday to Friday. In some cases, the facility can be closed because staff have to attend fieldwork.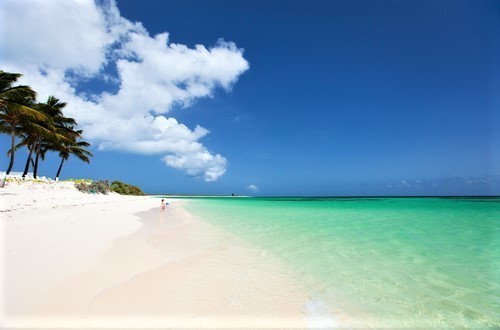 BEST THINGS TO DO IN ANEGADA
Horseshoe Reef is 18 miles long reef which is known as one of the largest in the world. The place has a rich marine life including colourful fishes, sunk shipwrecks, large moray eels, barracudas, parrot fish awesome Elkhorn coral which make this place perfect area to dive and snorkel. The area is also full of reef's tunnels, mazes and caves.
Bone Fishing enjoys bonefishing in Anegada. The bonefish is a silverfish that hide and live in shallow water just. They often come out to the surface where you can feed them or simply admire. Enjoy bone fishing in open crystal blue shallow waters in Anegada. There are so many bonefishes in Anegada beach that you can come to fish here whenever you like.
Anegada's National Park where you admire exotic birds such as flamingos or great blue herons. Do not forget to visit the National Park of Iguanas, the place where baby iguanas live in Anegada. In this facility, you can expect to meet and see hundreds of young baby iguanas.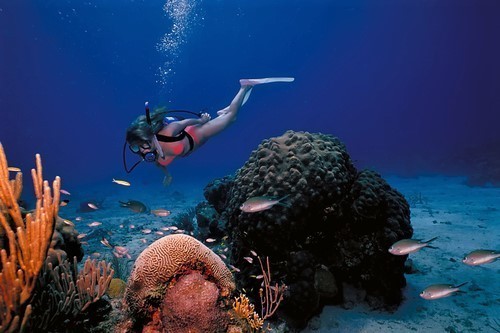 BEST PLACES TO EAT & DRINK ON ANEGADA
The Cow Wreck Bar is located on the most beautiful beach in Anegada where you can enjoy the most delicious cocktails. This bar serves most yummy cocktails on earth, including Painkiller, Pina Colada, best Punch, Mango and Strawberry Daiquiri.

The restaurant kitchen is also well known in Anegada for delicious lunches and dinners. This place specializes in yummy lobster, sea dishes, grilled meat and perfect sizzling chicken, which will make your mouth water.
Big Bamboo Restaurant and Bar is located on the white sandy beach. It's the most popular place within tourists and sailors in Anegada. You can enjoy delicious shrimp tacos, live music and a beautiful sunset.
This place serves seasonal salads, burgers, exotic margaritas and a large selection of beers. The most popular dish is lobster. If you are not a fan of the seafood, you can enjoy the delicious Caribbean cuisine, including barbecue dishes.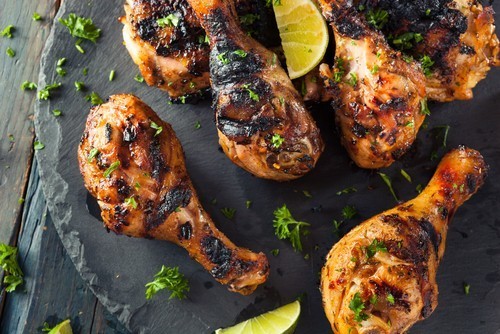 Neptune's Treasure this unique restaurant is owned by the leading fishing family in Virgin Island region. You will enjoy fresh seafood dishes straight from the sea.
The family business has been operating for more than 40 years, so you can expect to taste the best seafood recipes. This place is also a perfect spot for breakfast where you can enjoy your fresh morning cinnamon rolls or banana bread.
Lobster Trap bar is popular beach bar located in Anegada. Most of the visitors stop by to have a drink and snack. Lobster Trap offers various sandwiches, burger, pizzas or tapas. The best place to try BLLT (bacon, lettuce, lobster and tomato sandwiches) and enjoy the cold beer or refreshing drinks.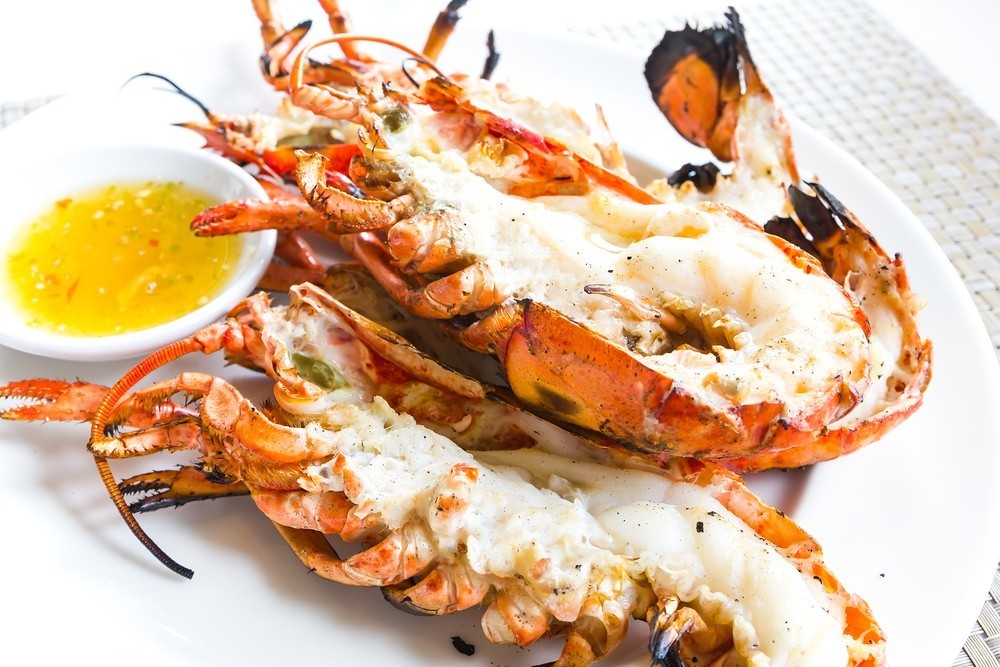 When it comes to the nightlife, the best places for drinks and music in Anegada are Neptune's Treasure Bar, Crow Wreck Beach and Big Bamboo. All bars are located on the beach where you can enjoy the tropical setting and beautiful sunset.
These bars offer travellers a wide variety of cocktails, beers and stronger spirits. The "nightlife' in Anegada is quite comparing to the other Virgin Islands.