Diving Virgin Islands
The Virgin Islands offer divers a world class diving experience. The colorful corals, diverse marine life and the clearest blue waters in the Caribbean will keep divers entertained for hours on end. There are a few exciting diving sites to explore near the Virgin Islands full of unique landscapes, shorelines, lush gardens, colorful reefs and old wrecks.
You can expect to see moray eels, eagle rays, lobsters, tarpons, barracuda and many more. Occasionally you can see dolphins or whales who pass through the Virgins Islands waters in the winter months. The Virgin Islands are happy to have healthy, colorful corals.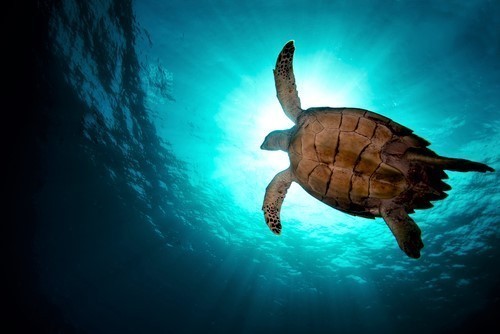 You can dive in the Virgin Islands all year round with water temperatures from 23 to 30 degrees (72 to 86 degrees Fahrenheit), the best visibility is between February and September. During the winter season, the Caribbean sea is still warm, however, seas tend to be rougher making the water less clear.
The Virgin Islands are divided into the U.S Virgin Islands and the British Virgin Islands. Both offer something for everyone from beginners to experienced divers. Most of the diving sites are accessible by boat.
Don't forget that Virgin Islands are divided into the USVI and BVI so if you are US citizen and you wish to visit the BVI diving site you will be required to show visa and passport.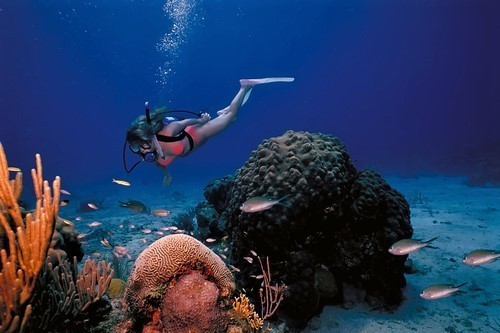 Enjoy the unforgettable diving experience with premium diving operators in Tortola. The dive operators will take you to the south of Virgin Islands where the top diving sites are located. If you are looking for relaxing diving experience or snorkeling you should be satisfied in Tortola.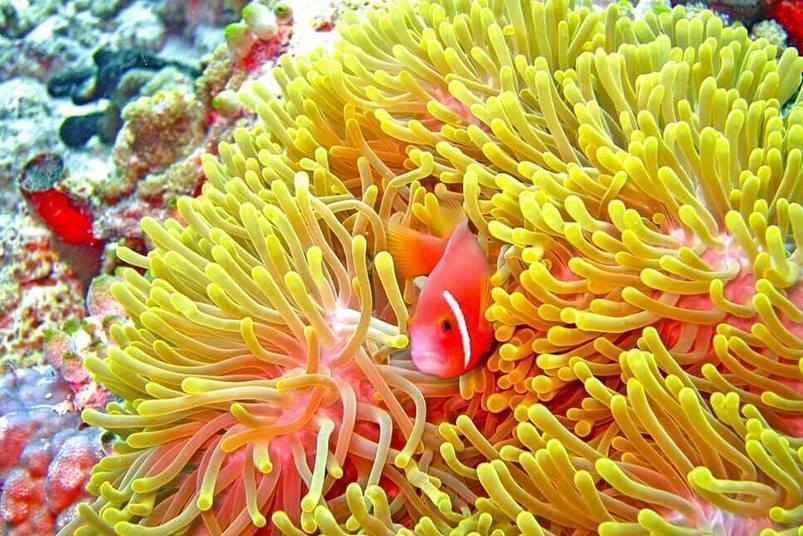 St. Croix offers divers unforgettable diving experience. Divers call this island a diver's paradise. It's the only one place in the Caribbean where you can see the old wreck, healthy reef, pier and coral wall. Explore the best diving spots in a day with the best diving centers in St. Croix.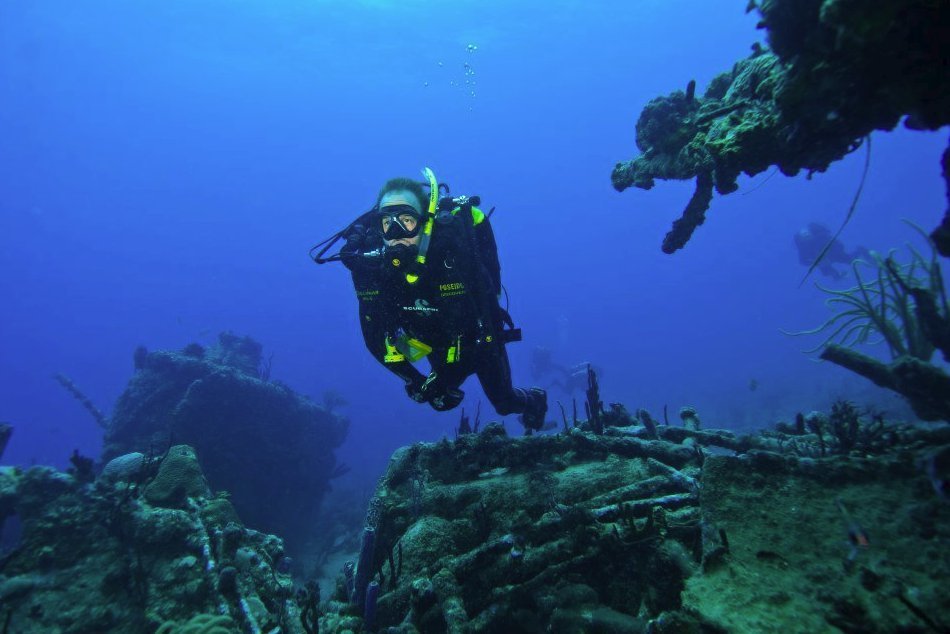 Discover diving with the best diving operators in Virgin Gorda. The spectacular diving sites such as Chikuzen and Aquarium are located just offshore Virgin Gorda. Advanced divers will enjoy wreck diving full of marine life, including fishes, sharks and rays.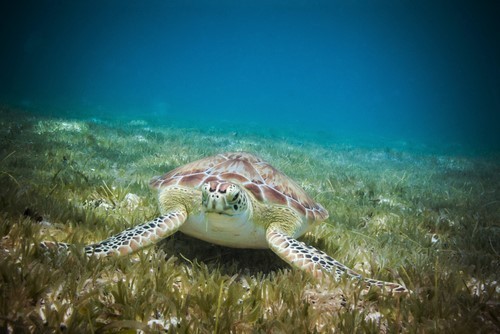 Do you know why the diving in Jost Van Dyke is so special? Because you can access best diving spots compared to other Virgin islands. You can enjoy diving in open and closed waters, caves and visit the most popular dive sites such as the Cathedral or Twin towers.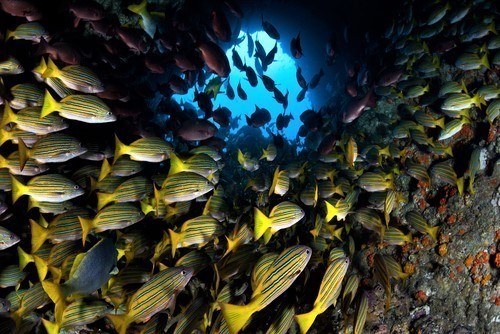 St . Thomas has a wide variety of diving options from beginner to experienced ones. You can enjoy guided boat dives that will take you to the best diving sites on the Virgin Islands. St. Thomas has one of the leading PADI centers on the island.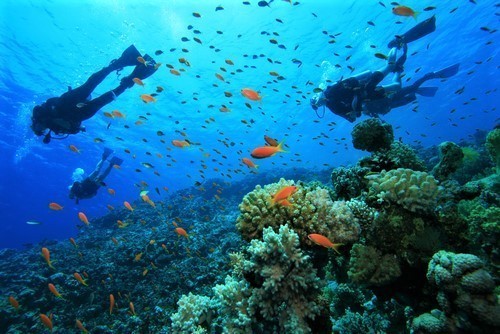 You can access more than 25 diving sites just within 15 minutes boat ride from St. John. The divers describe diving around St. John as fun, easy and exotic. If you want to take diving to a new level, you should definitely visit to St. John.
---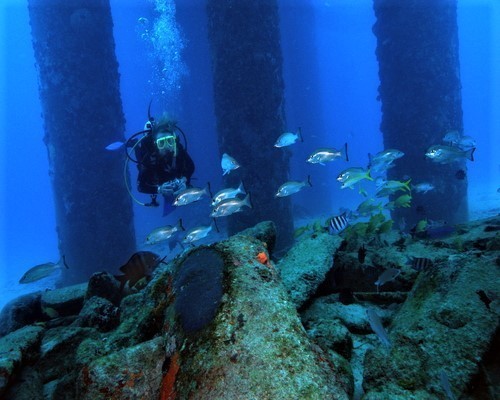 The top diving location in the Virgin Islands is the Frederiksted Pier which is located near the St. Croix Island (USVI). If you a fan of micro diving, you will definitely love this place.
This spot is a home place for many species, including frogfish, turtles, seahorses and different reef fishes. Don't forget to take your camera because this place is a photographer's dream.
Another recommended diving place is called Butler Bay Wrecks. The wrecks are located on the west side of St Croix Island (USVI). The first wreck is called Rosa Maria which is covered by sponges and it is popular among sailfishes mahogany snappers and gray angels.
The second wreck is called Suffolk maid which sunk in 1890. This wreck is located in shallow waters and it is very popular among green morays.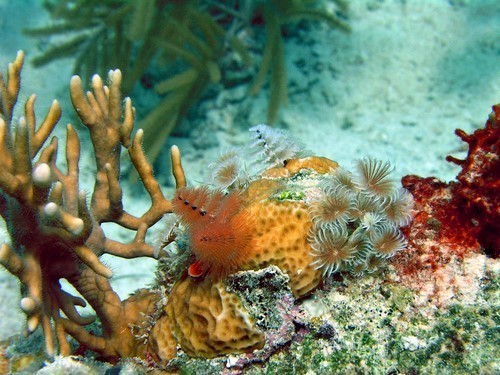 Salt River Canyon East and West Walls beautiful diving spot dull of colorful soft and hard corals, pinnacles, mini- canyonlands where you can swim through and sponges growing along the wall.
If you wish to visit a real fantasy world, you should visit Alice in Wonderland diving spot which is located just offshore Tortola Island (BVI). This place has a coral wall on which slopes downs to a sandy bottom.
Divers call this spot "a fantasy" because it has amazing giant sea mushrooms, lush sea, the forest is full of color and many of other sea creatures that create a mystical atmosphere.
Chikuzen amazing diving location between Anegada and Tortola (BVI). It was named after the old Japanese vessel which sunk here in 1981. Today, the site is full of marine life.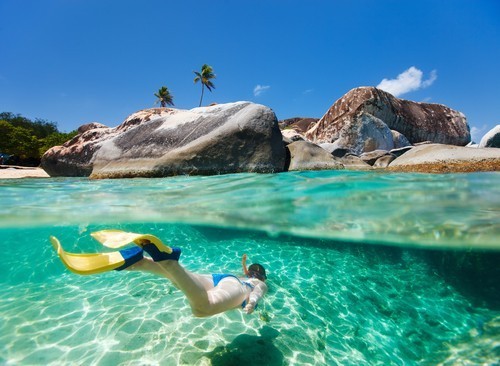 You can expect to see small and big fishes, colorful corals, whose eyes jacks, jewfish, pompano, barracuda, and even turtles. Occasionally you can expect to meet giant Goliath grouper. This shipwreck is placed in open waters so visibility is good.
Eagle Shoals are located in st. John (USVI). This area has many tunnels, caves, arches that attached various fishes and will make your dive magical. The place is less known, however, it has stunning corals and it is a popular place among triggerfish, porkfish and rays.
The Aquarium is one of the most popular dive sites of BVI located in the south-west of Virgin Gorda. This site is formed from rock and has many small caves that became a perfect place for small colorful fishes to hide and live.
---