Tortola
Tortola is the rugged, rough around the edges, heart of the British Virgin Islands. Hosting the regional capital, Road Town, it is the most populous island and acts as the main hub for its surroundings. The busy southern shore is where the local economy has its roots. Financial services and yacht chartering are the main themes, with some great eateries dotted about that are sometimes less obvious to the eye but all the more rewarding to the taste. The steep north side of the island boasts pristine views out over an unadulterated turquoise ocean. Tropical greenery abounds and the hillsides are dotted with small homestays, overlooking picturesque beaches and coves. Quiet hotels, resorts and B&B's are found closer to shore. Be aware, getting up to some of them may require 4x4 car rental/taxi hire. Explore good surfing spots, secluded beaches and experience nightlife with the locals.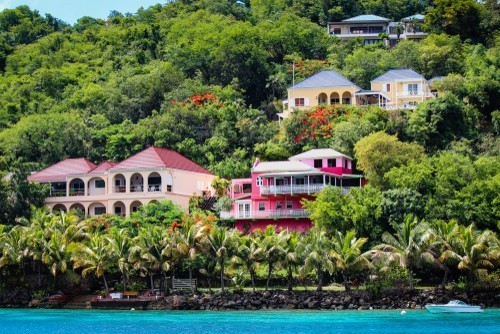 As in the rest of the Virgin Islands, street food is ubiquitous and not to be missed. Often, local mothers will cook up buffet meals on weekends from their own pantry and garden, selling it affordable to passers-by on the roadside. Coleslaw, Jerk Chicken and peas & rice are the mainstays of these pop-up food stalls. They are alternated by BBQ meat-feast finger-food tents that waft their mouthwatering smells through the winding roads. For authentically charming but robust island life, Tortola provides a range of experiences and activities well worth looking beyond the scruffiness of its southern side to find. Stay off the island too on one of the many yacht charter opportunities available.
Tortola is one of the most exceptional destinations to experience the Caribbean sea in this way. Dont miss your chance and visit this gorgeous island. You can check out more information below.
There are two ways to get to the BVI: You can fly directly into Beef Island Airport on Tortola (airport code: EIS) or you can fly to Cyril E. King Airport in St. Thomas within the US Virgin Islands and then take a ferry across. Beef Island Airport on Tortola is a small airport with only one runway with most flights coming from San Juan, Puerto Rico, Saint Martin or St. Thomas. Please note that this route might be the simplest but tends to be more expensive and you will most likely be on a very small plane.
The other option is to fly into Cyril E. King Airport on St. Thomas (airport code: STT) and from there take a taxi to Charlotte Amalie Harbour and take the Tortola Fast Ferry to West End or Road Town. Or head to Red Hook Harbour on St. Thomas and take the ferry across with Inter Island Service running daily morning and afternoon departures to West End Tortola. Tip: Be sure to select a flight that arrives at least 1.5 hours before your departure time.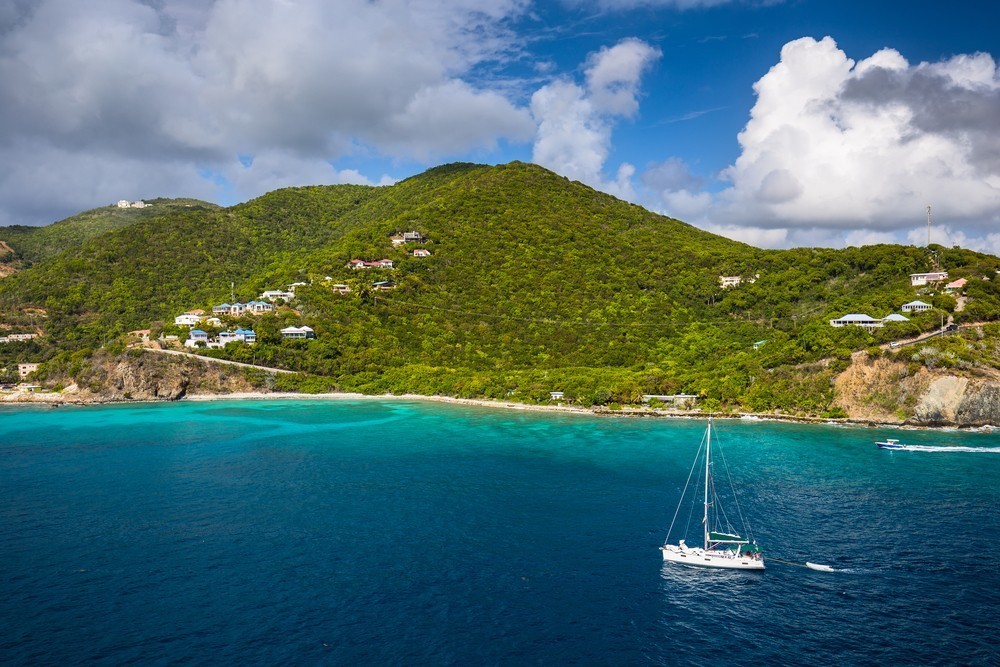 BEST PLACES TO VISIT ON TORTOLA
Aragorn's Studio - Family friendly full moon parties and locally produced arts & crafts. Located on Trellis Bay at the east end of Tortola (Beef Island), this vibrant beachfront establishment is a haven for homegrown Caribbean artists, both to create and exhibit their work. Aragorn has made the beach blossom with energy and visual spectacle. A Tortola 'belonger' (which refers to people of colonial heritage who were born and whose families have been on the islands for a few generations), he is specialised in metallurgy, creating masterpieces out of iron that comes alive when he sets them alight.
He has travelled around the world (London, New York) to exhibit his artwork, and by popular demand has been commissioned frequently to create spectacular pieces for festivals. Next door to Aragorn's place there's a small restaurant/bar where you can relax with a drink and bite to eat.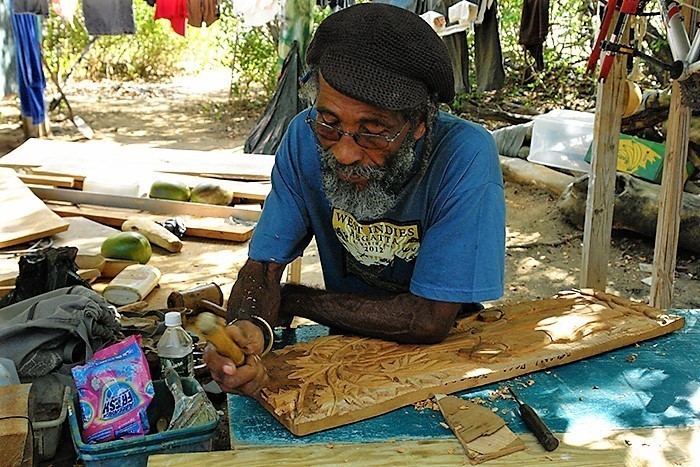 Beaches - Tortola's stunning sandy beaches are mostly not too crowded unless there is a cruise ship in the port. The most well-known beach on Tortola is named Cane Garden Bay which is located on the Northern coast. The area has a magnificently beautiful beach where you can go kayaking, sailboarding or windsurfing and grab a delicious bite to eat. Smuggler's Cove is a rather tranquil beach in the West of Tortola which is a favorite amongst locals and with the reef rather close to the shore it is great for snorkeling.
Brewers Bay is perfect for snorkeling and surfers and Long Bay Beach is the perfect beach for a jog and the perfect sunset. There are some smaller beaches that are equally stunning and worth a visit to Nanny Cay, Josiah Bay and Apple Bay which is great for surfing and just located west of Cane Garden Bay. One of the least crowded beaches is Josiah's Bay Beach located on the North Coast of Tortola where you will only find a handful of bathers.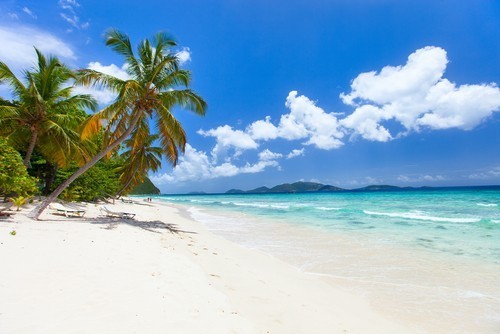 BEST THINGS TO DO IN TORTOLA
Museums - On Tortola, a wide variety of museums can be found such as the Sunny Caribbee Spice Shop & Art Gallery in Road Town, Aragorn's Studio, North Shore Shell Museum, the 1780 Lower Estate Sugar Works Museum, the BVI Folk Museum and the Gallery. To experience the Caribbean culture on Tortola it is definitely recommended to visit at least one of these museums.
Nature & Parks - When in Tortola there are several places that will take your breath away. Recommended is to visit Anegada Island, Smuggler's Cove. Cane Garden Bay, Brewers Bay, Long Bay Beach or Josiah's Bay. If you love to dive or snorkel we recommended visiting Rhone National Marina Park and for the nature lovers we recommend Sage Mountain National Park, J.R. O'Neal Botanic Gardens or Mount Healthy National Park.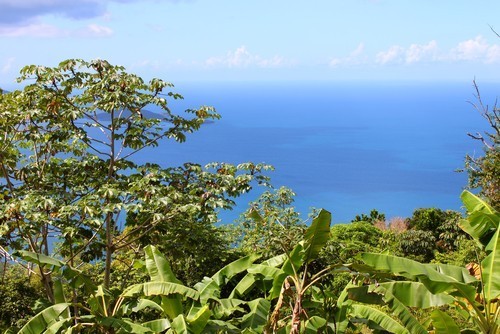 Shore Excursions - From Tortola, you can do a wide range of shore excursions which will allow you to experience the islands true Caribbean charm. There are several guided tours throughout the island taking you past idyllic landmarks, enticing attractions, local restaurants and fun bars.
From Tortola, you can also take a shore excursion to neighboring islands such as Jost van Dyke or Beef Island where snorkelling and other watersports will be part of the adventure. From Road Town Port the real adventurers can do a 4-hour Tortola kayaking tour.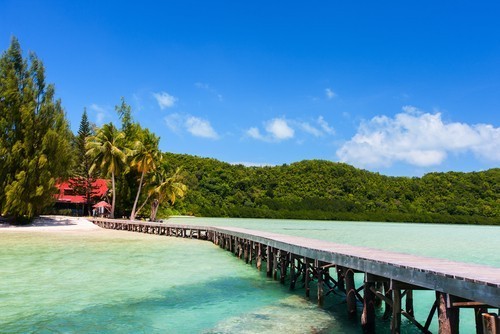 BEST PLACES TO EAT & DRINK ON TORTOLA
FINE DINING IN TORTOLA
There is quite an extensive range of fine dining restaurants in Tortola switching between authentic Caribbean food and Mediterranean, French or even Japanese cuisine.
Brandywine Estate Restaurant - Try some of the best French, seafood and Mediterranean dishes at the Brandywine Estate Restaurant in Sir Francis Drake Hwy while enjoying the welcoming service in a stunning setting. Perfect for a romantic date night with the staff making great recommendations for food and drinks. The Brandywine Estate Restaurant is also perfect for a wedding or anniversary.
The Dove Restaurant and Wine Bar - Fantastic quality cuisine and wines (winner of the 2013 wine spectator award of excellence), this is the best restaurant on Tortola by far. Nestled out of view close to the seafront at the heart of Road Town, you will find this cozy gem just behind the commercial courthouse.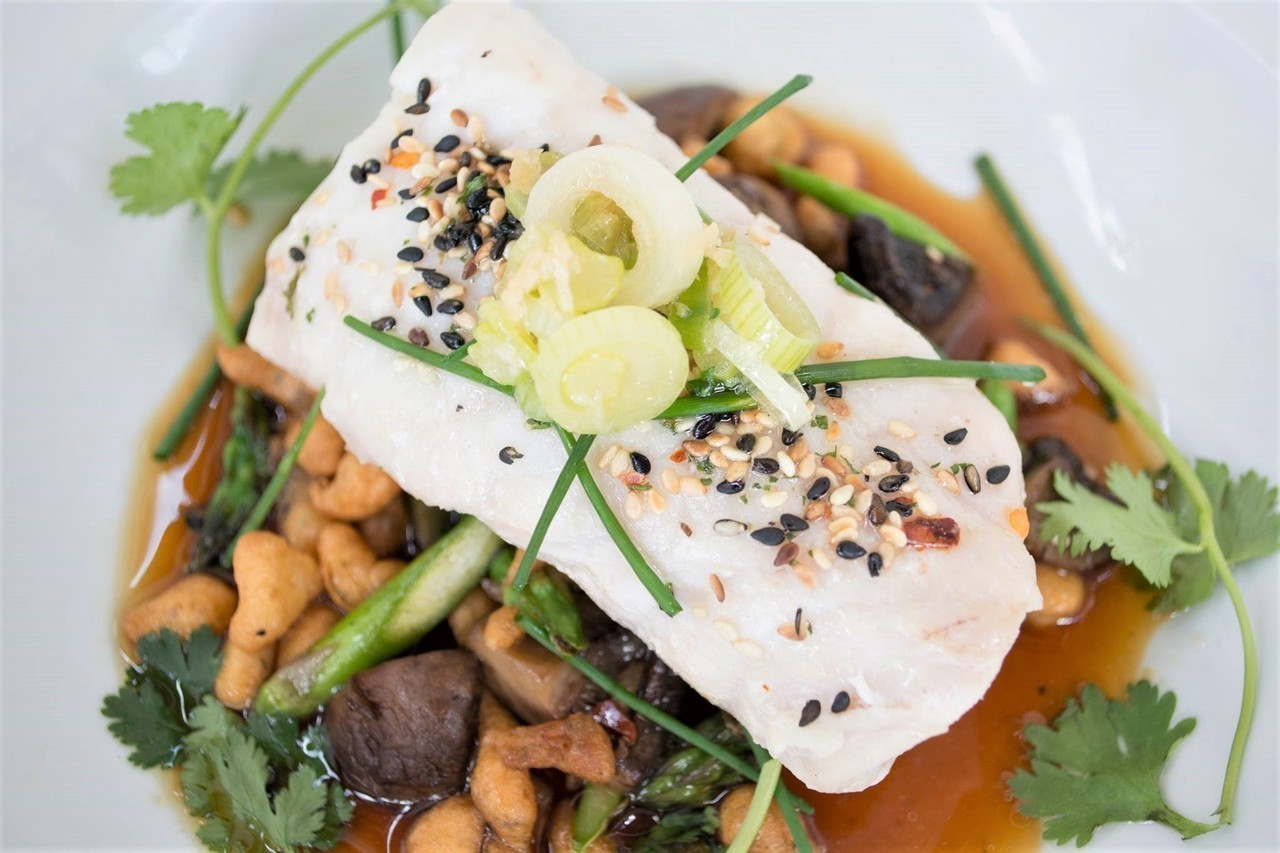 The restaurant has a welcoming and social ambiance, including an outdoor deck area to enjoy a drink before or after your meal. Due to Road Town having very little in the way of nightlife, the Dove is a place where you can happily spend your whole evening. Chef Travis Phillips creates menus to suit each season, featuring the best-sourced ingredients and making everything from scratch including kinds of pasta, assorted charcuterie, ice cream and all condiments.
BananaKeet Cafe - For a more budget option in Tortola we recommend going to BananaKeet Café Tortola in Windy Hill Carrot Bay, where you will experience great food and drinks in a friendly and warm environment. Make sure to be at the restaurant around sunset to experience one of the best sunsets of Tortola accompanied by great quality food for a good price.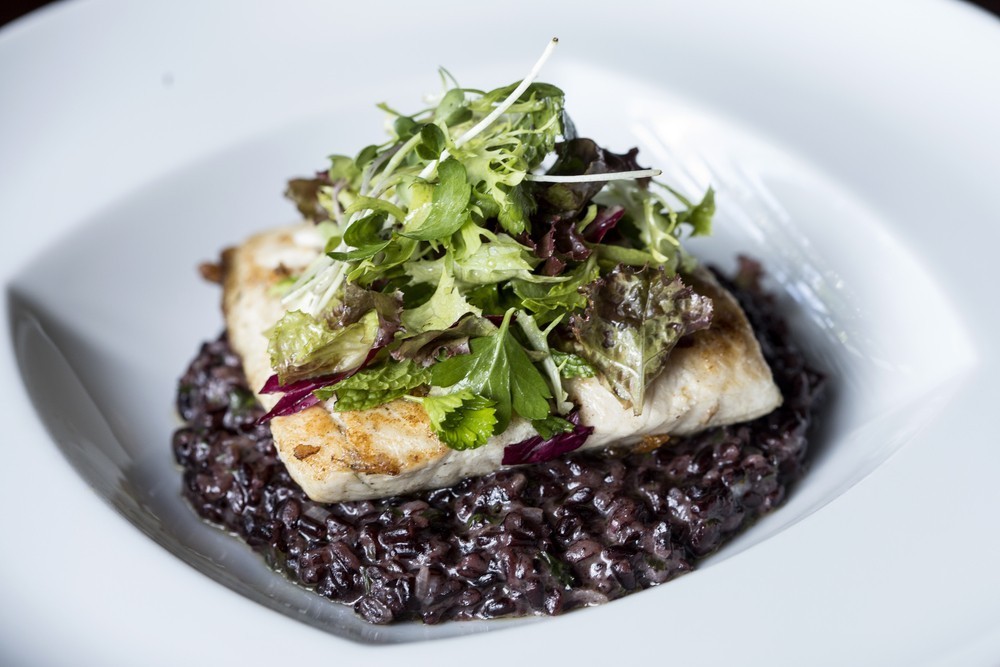 The Courtyard - A hidden gem in Well Bay Tortola is The Courtyard at Surfsong Resort which offers an extraordinary dining experience. They offer a small menu that they have selected with care and the service is very warm and welcoming with the chef often coming to the table to explain the food and ensure happiness all around.
Sugar Mill Restaurant - With great American, Caribbean and seafood the Sugar Mill Restaurant in Little Apple Bay is a great option for fine dining in Tortola. They offer fresh (sea)food cooked to perfections accompanied by a great cocktail and wine menu to ensure it will be a night you won't forget soon. With a very welcoming staff and sometimes even the owner helping you out, you will definitely feel comfortable in the great ambiance that this restaurant has to offer.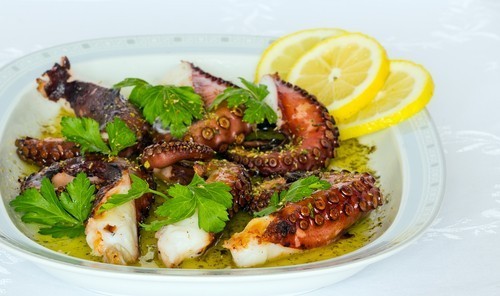 CHEAP EATS IN TORTOLA
The Caribbean is full of cheap local places with excellent quality food. If you are willing to look past the exterior you will end up with some of the best local food and friendly locals.
Stoutt's Lookout Bar - Offering a stunning view over Tortola on Windy Hill is Stoutt's Lookout Bar where next to the beautiful surrounding you can have a great drink paired with decent quality local food. Make sure to try one of their painkiller cocktails made with fresh coconut or the BBC made from fresh bananas.
Nigel's Boom Boom Beach Bar & Grill - When visiting Smuggler's Cove make sure to visit Nigel's Boom Boom Beach Bar & Grill to have a drink, try one of the deliciously grilled hotdogs with onions and hang out with the man himself, Nigel.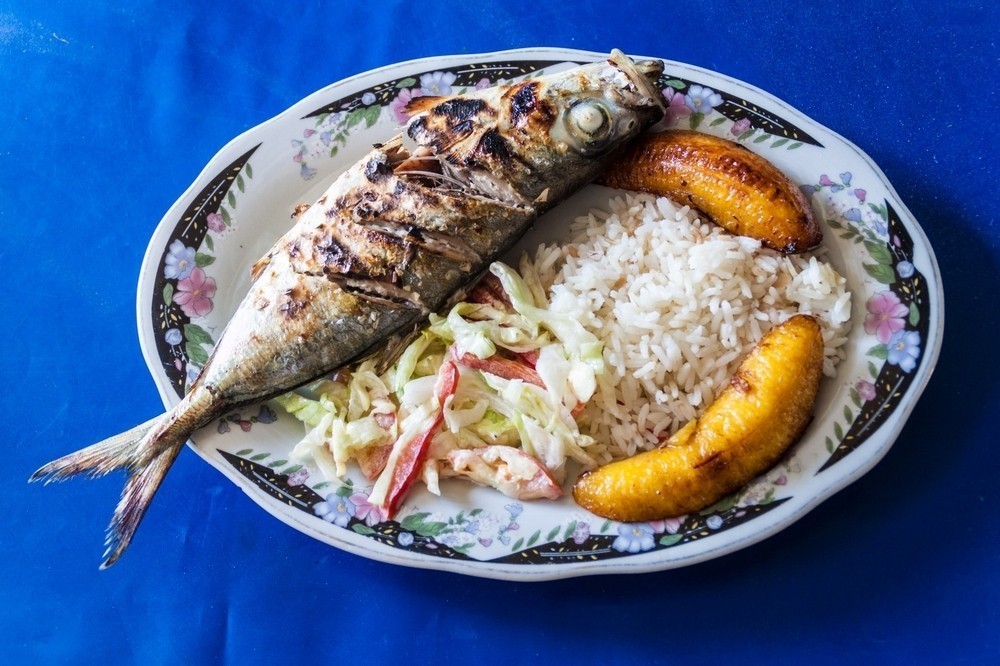 Crandall's - If you want great local grub for breakfast and lunch, this is the place to go! Fresh made authentic Johnny Cakes and Patties will keep you coming back for more. A Johny cake has the texture and looks of a doughnut, but it is hearty instead of sweet. Originating in Jamaica, this is often eaten for breakfast and can be served much like a bagel with egg, bacon and other toppings - even a full English breakfast!
Local traditional patties look akin to a deep-fried Cornish pasty, containing saltfish, chicken, beef or vegetarian fillings.Located on the main road along the coast heading west out of Road Town, you'll find it opposite Road Reef Marina.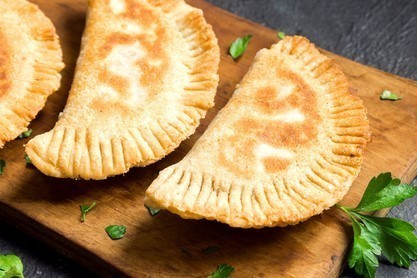 The Fireball at Trellis Bay Village - Full Moon Party based at Aragorn's place on Trellis Bay beach, east Tortola. This is more family oriented, offering a great time with tasty local food and the visual spectacle of Aragorn's fiery artwork.
A big buffet is provided and local musicians, dancers and artists provide unique entertainment for all. Not to be missed!