Diving St. Croix
Enjoy the ocean beauty and diver marine life in St. Croix. Only in St Croix, you can visit the wreck, the reef wall, and pier in one day. Whether you are the beginner or certificated diver, diving near St. Croix is easy and fun. Access the best diving location such as Frederiksted Pier, Salt River Canyon East, and West Wall or Cane Bay with our partners N2theBlue and Ultimate Bluewater Adventures. The scuba divers can expect to see the queen anger fishes swimming around, the cup corals, sea fans. Look around for squids, frogfishes, sharks or manta rays.
They specialize in semi-private, small group diving. Their boats are limited to no more than 6 guests. Voted #1 Dive Shop by People's Choice and #1 Activity by TripAdvisor, N2theblue is a PADI scuba diving center with rental gear, Nitrox and air fill. Their staff, instructors, Divemasters and US Coast Guard Certified Captains will show you the waters of St. Croix – including The Pier, The Canyon/wall, boat dives, night dives and shore dives.
Dive Training
No certification or prior training is needed. N2theBlue gives experiences and certify scuba using PADI courses and training. PADI is the most popular are recognized scuba course in the world. There are 2 ways to start your training: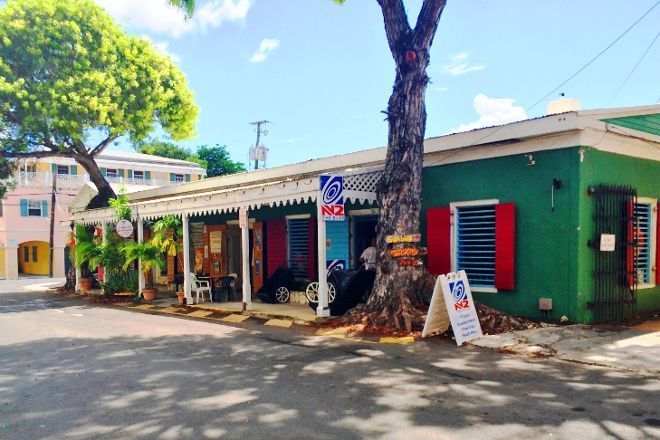 1. Discovery Scuba Diving – 3 hours of fun and training, with nearly an hour of diving. Start with a 20 min. instruction video, followed by a basic flip-cart, get sized up and introduced to your gear. After practicing skills in the chest-deep water, you will slowly explore the old pier or a nearby beach with its corals, sponges, and wildlife.
2. PADI Open Water Certification – The full Scuba Certification takes about 2 days. Start with online classes before you jump in the water. When you get to St. Croix, it's a two-day training with plenty of time to explore and have fun between practicing.
Dive Courses
If you are already a certified diver and need a refresher course, N2theBlue can get you back into diving. You can start the PADI Scuba Tine-Up course online, then meet up with their instructor or Divemaster to get you into the water. If you want to learn more, they can get you more skills and achievements towards your Master Scuba Diver Card.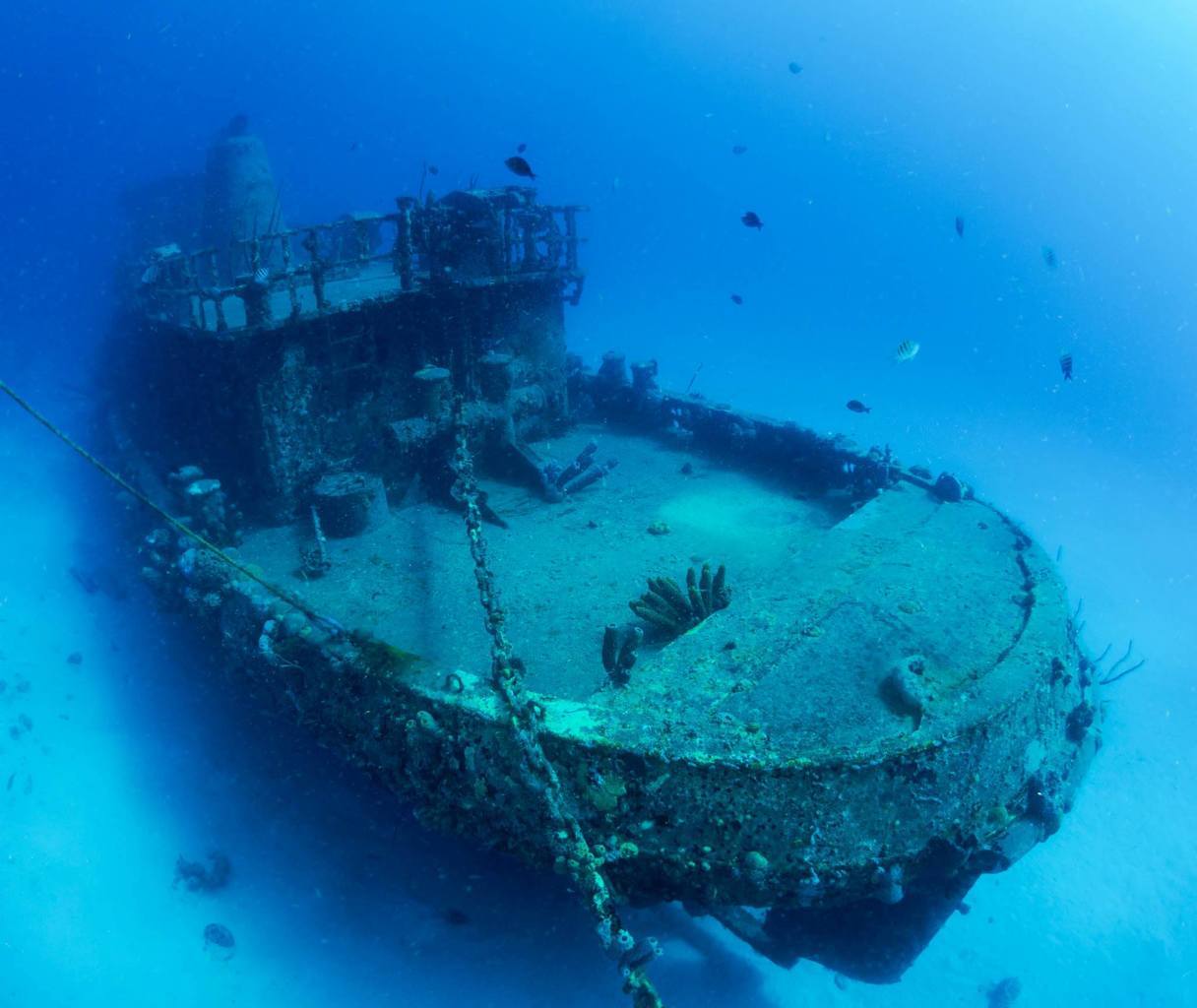 The most popular courses available are:
Advanced Open Water Diver
Enriched Air Nitrox
Deep Diver
Wreck Diver
Peak Performance Buoyancy
Rescue Diver
Oxygen Provider
Night Diver
Fish Identification
Master Diver
Divemaster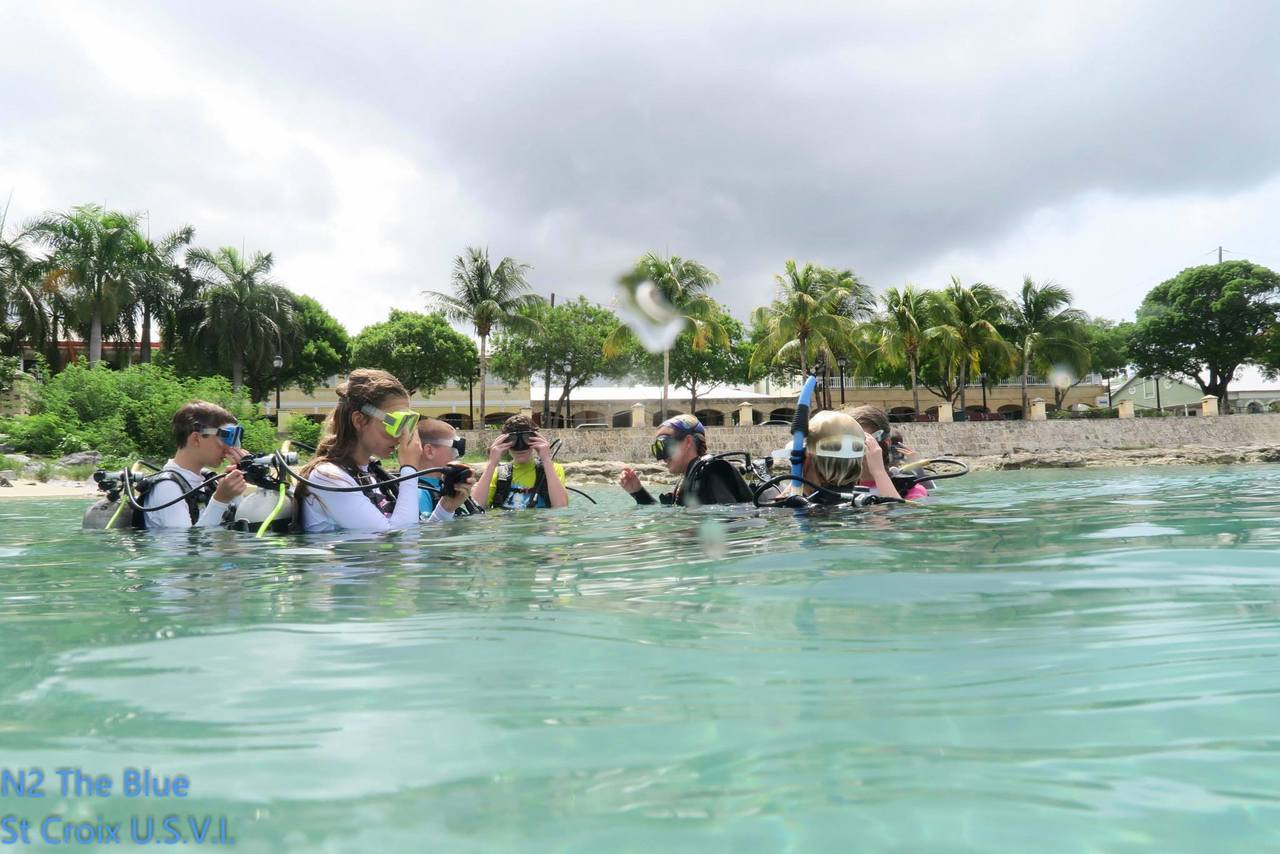 Dive Sites
The majority of the dive sites on St. Croix are on the calm waters of the West End of the island, in the historic town of Frederiksted. The north shore and The Wall have big waves and rougher seas with the same deep profiles and shore diving, with the exception being a boat dive on the Salt River Canyon/Wall.
The following dive sites are a must-see on St. Croix:
The Pier
Wrecks
Frederiksted Reefs
Salt River Canyon/Wall
Saint Croix Ultimate Bluewater Adventures
Started in 1988 with a small dive shop in Christiansted with no boat or dive equipment. In 1998, SCUBA purchased the Reliance dive boat and was finally a full-service dive shop. Three years later, they added the "ScuBoutique" to the shop, who changed their name to Molly's in 2016. With having added a second boat recently, SCUBA is now the only dive shop that dives all the dive sites around St. Croix North and West coasts.
Diving Courses
Discover Scuba Diving – Daily schedule with a Water(pool) training and 2 reef dives. This experience will teach you how to use scuba equipment in shallow water and get a quick introduction to explore the underwater world.
PADI Open Water Diver Course – Consists of Knowledge Development, water(pool) training, and 4 Open Water Dives to review your skills and explore the waters.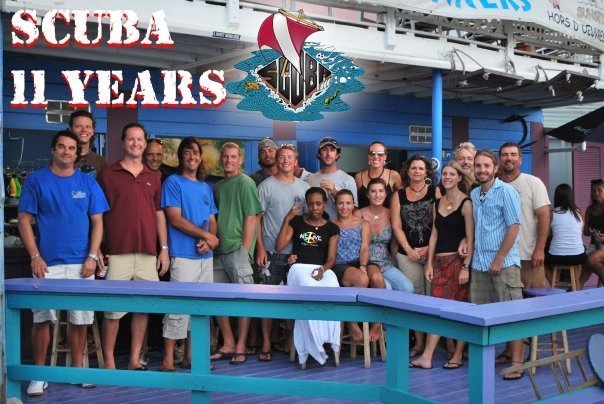 PADI Scuba Diver Course – This dive course requires less time than the PADI Open Water Diver Course! It covers only the first few sections of knowledge, the first three of pool sessions and the first two of open water practice. This will result in a limited certification.
Other courses available are:
Advanced Open Water Diver
Adventure Diver
Master Scuba Diver Rating
PADI ReActive
Be a Safer Diver:
Rescue Diver
Emergency First Response
Emergency Oxygen Provider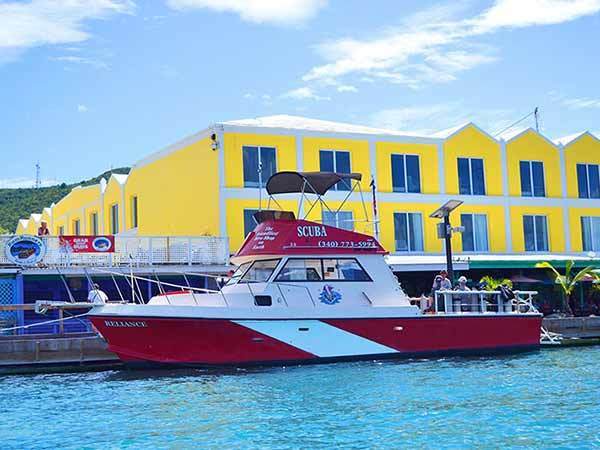 PADI Speciality Classes
Technical Courses
Professional Courses
Dive Sites
St. Croix is the only place in the Caribbean where you can do the following, all from the same Island:
Dive A Wall (13,200' deep)
Dive A Reed (largest living reef in the Caribbean)
Dive a Wreck (5 of them within 100 yards of each other)
Dive a Pier (wonderful by day, fantastic by night