The Virgin Islands
Both the British Virgin Islands and the US Virgin Islands share the same clear waters, weather, stunning views and beautiful nature. However, both destinations carry a unique vibe and are suited to different types of vacationing.
The British Virgin Islands consist of Tortola, Virgin Gorda, Jost van Dyke and Anegada. They usually attract a somewhat more exclusive clientele with stunning retreats, amazing views and activities all bit further apart from each other. There are fewer people on the beaches and the mainstay of tourism are yacht charters. If you don't mind having to take a nice stroll for your rum, like to party among VIP's, the British Virgin Islands are where you should go. The BVI's offer pristine remote beaches and secret surf spots. Many are still free from bars, restaurants or boardwalks apart from a few beaches that are closer to resorts and population centers.
The United States Virgin Islands consist of St. Thomas, St. John and St. Croix. They usually offer a Caribbean vacation, but with all the luxury of home. The resorts are more family orientated and offer a home away from home. If you like the American way of life, the US Virgin Islands is your go-to destination.
Stunning beaches can be found on the British Virgin Islands (BVI) and the United States Virgin Islands (USVI) both, however, culturally they are two completely different experiences. Of course, we recommend island hopping throughout both to take in the unique sights and flavors of each of these gorgeous Caribbean gems. If you are looking to party and enjoy a more active variety of things to do then it's worth spending some time in the US Virgin Islands. Both territories offer plenty of hotels and resorts suiting a wide variety of budgets and preferences.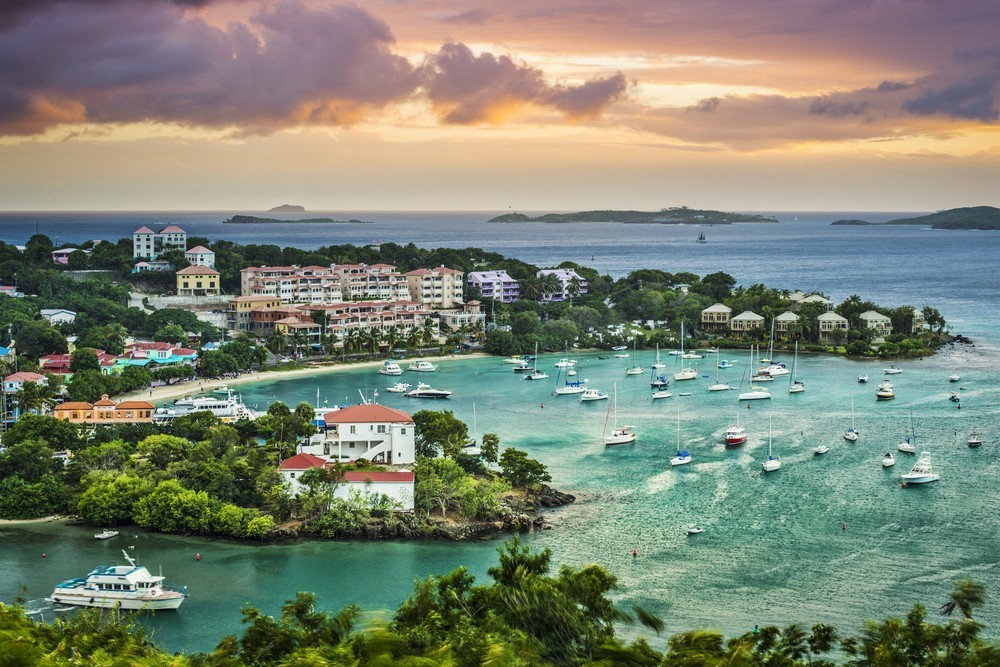 The resorts on the British Virgin Islands cater more towards (but are not limited to) exclusive luxury with fine dining, infinity pools and remote private resorts whereas the US Virgin Islands offer an American playground. Private homes with sea-view balconies, large family-friendly all-inclusive resorts and everything in between. A real highlight in the USVI is the national parks reserve on St. John, where the emphasis on keeping the natural environment pristine makes the island even more stunning than it's neighbors.
You can visit the beautiful Virgin Islands by booking your ferry tickets through de searchbox above. What is the best Virgin island to visit? All virgin islands are beautiful and have a their unique qualities and character. With our ferries you can visit all the beautiful Virgin islands. You will need to travel to the Virgin Islands yourself by plane and then you simply select the island you wish to depart from for your ferry trip.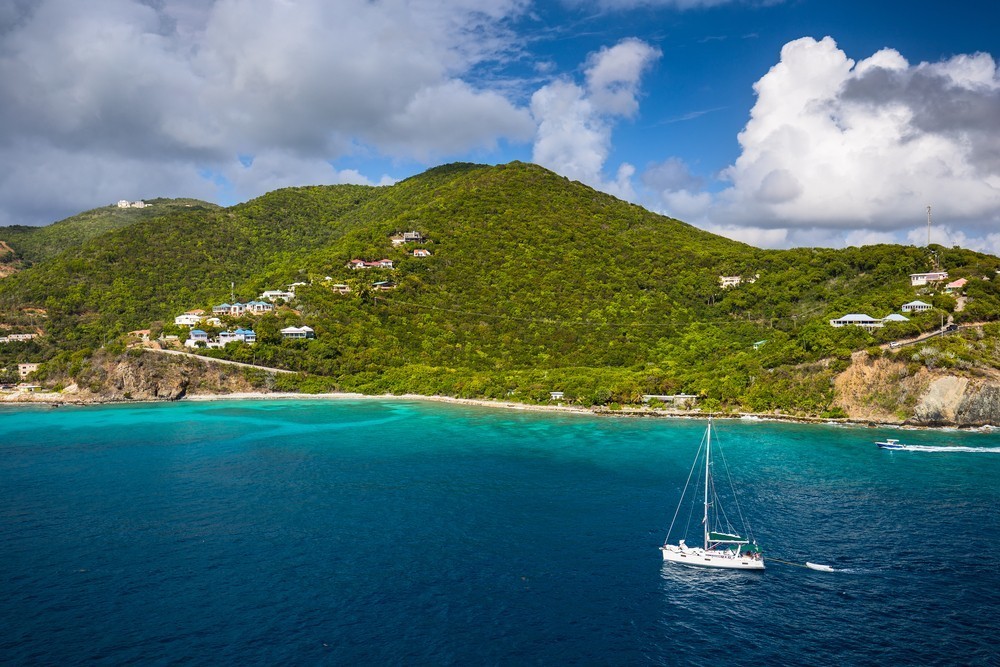 Visit Virgin Islands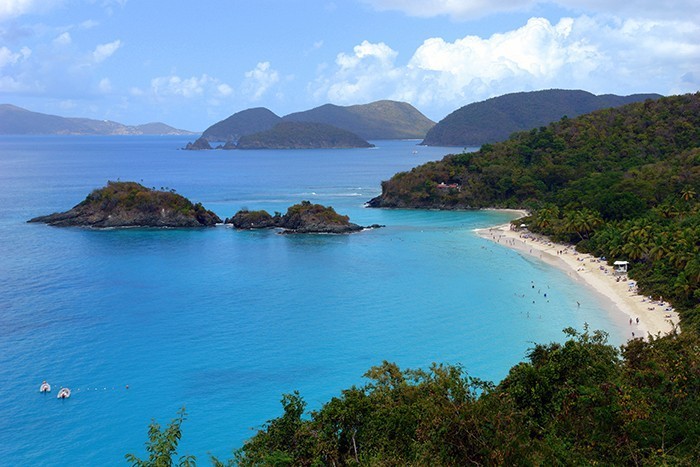 The United States Virgin Islands (USVI) is a chain of islands situated in the Caribbean sea on the east side of Puerto Rico. The small islands geographically belong to the Virgin Island archipelago. The United States Virgin Islands consist of three main islands including Saint John, Saint Croix and Saint Thomas and many more smaller islets. St Thomas is the busiest islands of all. Here you will find the main shopping malls, best restaurants, clubs, golf course, historical sites, luxury resorts and many other great attractions. St John boasts the most beautiful beaches, a National park, sugar plantations and unspoiled nature. If you want to explore more natural treasures, you should definitely visit St Croix. This USVI island is the largest by land area. It has two main cities, Christiansted and Frederiksted, with plenty of history and amenities. Just offshore Scuba Divers can explore the vibrant marine life at Buck Island National Monument, which is a protected island both above and below the water.
Virgin Islands Vacation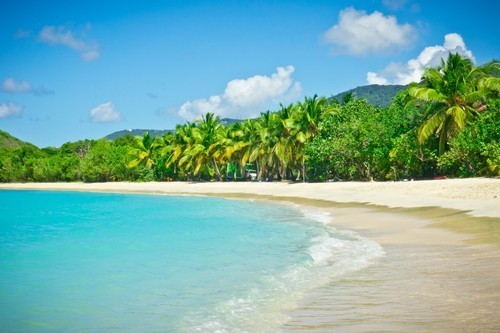 The British Virgin Islands (BVI) consists of the four main islands of
Tortola
,
Virgin Gorda
,
Jost van Dyke
and
Anegada
. Tortola and Virgin Gorda are quite rugged with steep elevation, having been formed by ancient volcanic activity. Anegada and Jost van Dyke flatter due to their coral and limestone geography. While visiting Tortola you can explore the most beautiful beaches, lush green forests, and mountains (especially on the north side, which is less populated but harder to reach). Tortola offers travelers many different types of accommodation and activities including yacht charter, luxury resorts, diving, snorkeling, extreme watersports, fishing and much more. Jost van Dyke is famous for its beach parties, the soggy dollar cocktails, and fun. It attracts some of the world's wealthiest vacationers and expats, so don't raise an eyebrow if you happen to see some famous faces in the exclusive clubs and restaurants there!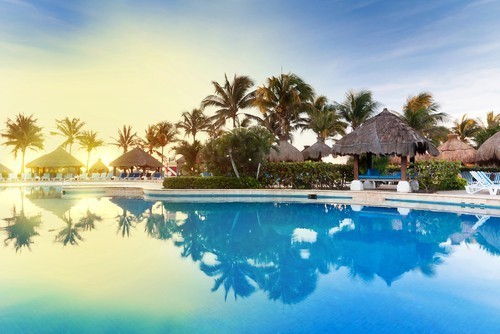 The Virgin islands are surrounded by the beautiful Caribbean sea where you can swim, snorkel, fish or dive. This natural paradise offers travelers a range of different islands to spend their holidays on. With accommodation ranging from budget travelers to honeymooners, the Virgin Islands offers all types of accommodation. The Virgin Islands offer first class hotels, resorts and villas as well as bed and breakfasts, inns and even a couple of campsites.
Whether you are looking to stay on St Croix, St John or St Thomas there are many beautiful spots waiting to be explored. Travelers who are looking for an active nightlife will find that many US Virgin Island hotels offer just that. If you're up for a quieter and less developed paradise, you should choose an island on the British side of the Virgin Islands. On the British Virgin Islands, there are fewer people on the beach and the islands are mostly aimed towards adult vacationers and yacht charters.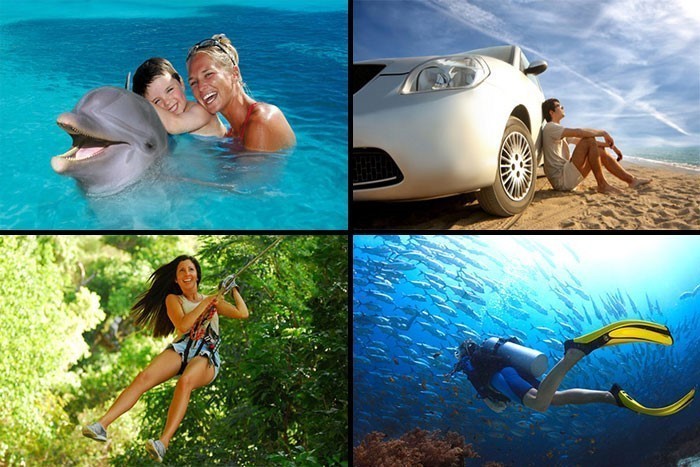 Not only does Virginbookings.com provide online fast ferry tickets and recommend the best virgin islands accommodation, but we also partner with local business to extend discounts to our customers, allowing you to save money on food, drinks and activities in the virgin islands during your visit.

Virginbookings.com is negotiating a variety of discounts and special offers that could save you $$$ while you visit the Virgin Islands. These will become available during the course of 2018 as recovery efforts mature since hurricane Irma struck in 2017.
Check back later to save on scuba diving, restaurants, watersports or pamper yourself with spa treatments. All you need to do to qualify for our special offers is to book your fast ferry ticket with us and select your discount vouchers during the booking process.