Virgin Islands Corona Response
We will be posting regular updates to this page to keep you informed of the situation in the Virgin Islands in response to the Coronavirus. As soon as it's safe to travel again, you'll see it here first!
You can follow our Facebook page
@virginbookingscom
to get notified quicker and stay up to date with all the latest developments.
Last Updated: 25th May 2020
Cases overview in the Virgin Islands
Confirmed: 77
Recovered: 67
Deaths: 7
USVI Coronavirus news
(St Thomas, St Croix and St John)
Since Wednesday, March 25, St Thomas closed its borders to all tourists for 30 days.
A screening at the airport is conducted by public health workers to take the temperatures of incoming passengers. If arriving passengers show symptoms after being tested, including a dry cough and fever, they will be asked to self-quarantine for 14 days. Incoming passengers may also be asked to self-quarantine if they are coming from a hotspot of the Virus. Cruises are not permitted until May.
People are asked to stay home, and all non-essential businesses were asked to close until at least May 4th. Restaurants in-house service is not permitted, however take-out service is possible. Bars have been closed. Beaches in the Territory are re-open since April 20th.
Basic hygiene is enhanced: avoid close contact with people who are sick, cover your cough or sneeze with a tissue, avoid touching your face, wear a cloth face covering over your mouth and nose when in public, stay at home when you are sick, except to get medical care, wash your hand often, clean and disinfect object and surfaces often.
What's next? The governor of tne US Virgin Islands announced a "Safer At Home" order, effective from May 4. The intention is to begin a phase of reopening. Starting from May 4:
All gatherings of people require face masks.
Recreation facilities, such as gyms, tennis courts and golf courses may reopen as long as they maintain social distancing and as long as ports equipment are properly sanitized and not shared.
Contact sports are prohibited (such as basketball, volleyball and football).
Cinemas and bowling may reopen as long as they practive social distancing. However they are not allowed to sell food and drink or to host parties.
Private offices may reopen, but all employees not critical to in-person services should be encouraged to work from home.
Personal services, such as barbers, massage therapists and hair salons, may operate by appointment only and must employ strict hygiene guidelines and frequent sanitization of their tools. Face masks must be used as much as possible.
Retail stores and personal services businesses, will only allow a limited number of individuals into the establishment at any time.
Child care and schools remains closed.
Visitation to nursing homes is still prohibited.
Restaurants remain limited to take-out or delivery service. Bars remains closed.
Churches may conduct services providing they don't exceed a capacity of 50 individuals and all, including the pastor, wear face masks.
Social distancing remains in place (6 feet)
Employees must wash their hands often and wear face masks when interacting with customers.
The governor indicated that a tentative reopening of the USVI to travelers may be approved starting from June 1.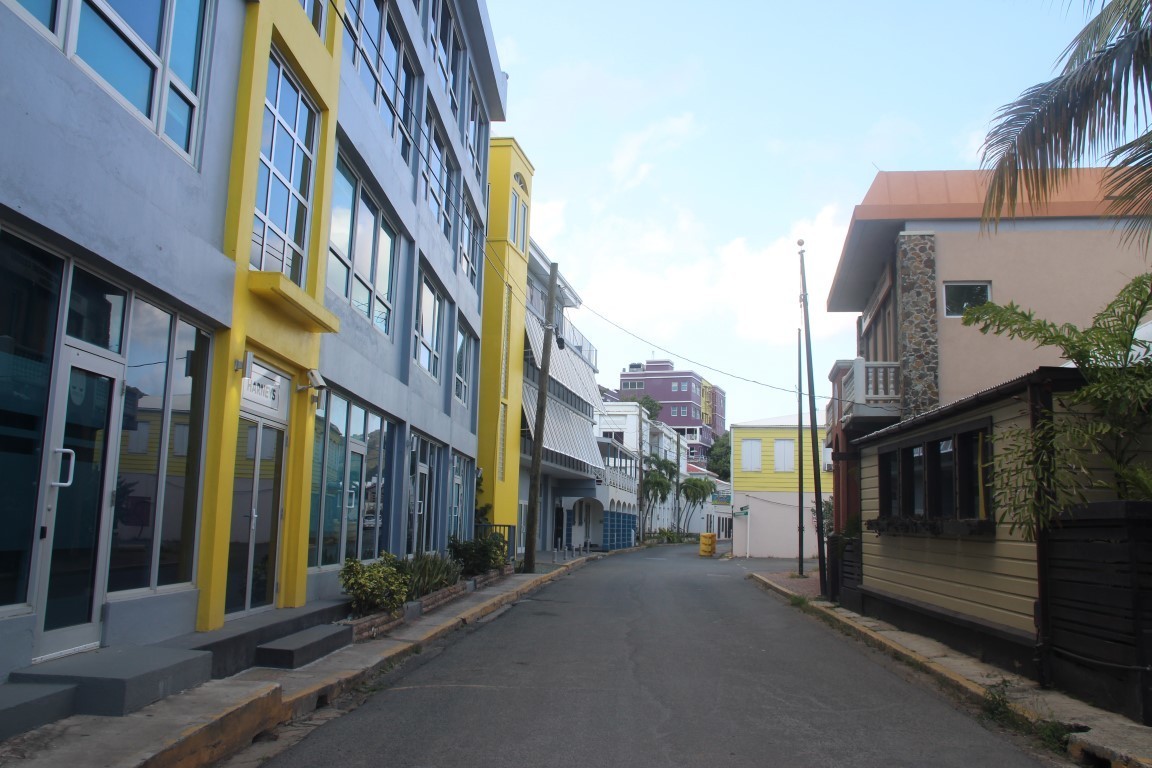 British Virgin Islands Coronavirus response
(Virgin Gorda, Tortola, Beef Island and Jost Van Dyke)
The BVI had strict lockdown and curfew measures in place during the beginning of April. Since 15th April 2020, a very gradual re-opening phase has started and will be followed for 6 weeks.
The border of the Territory will remain closed until 1st June 2020 to incoming travel. During the first 30 days of the re-opening phase, inbound international flights, ferry services, private boats and vessels remain banned.
A curfew continues to be in place: from 1:00PM to 6:00AM. Breach of this curfew will be subject to fines and temporary business closure. A new curfew Order will take effect from May 24, for a period of 14 days from 7:00pm to 6:00am. Gatherings are limited to 20 persons. From May 24, Gathering will be limited to 50 persons. Beaches are open from 6:00am to 1:00pm daily since May 10. Starting from May 24, the beaches will be open from 6:00am to 3:00pm.
Schools remain closed. Critical business are now allowed to operate, including supermarket, restaurants, banks, taxis, hair salons, pharmacies and domesitic Ferries. However, they are required to frequently sanitize, utilize private security to enforce social distancing, wear gloves and face masks for food preparation. Taxis and buses are limited to 1 passengers by seat row. Busnesses must ensure that employees can leave work within curfew hours.
People are asked to stay home as much as possible. However, they can leave their home to access critical supplies and services. They must follow the appropriate social distancing measure of 6 feets between persons. Shoppers must carry an identification. Essential workers can leave their home to get to work, but must carry their curfew passes.
From June 2 up to June 15, the first priority will be given to the re-entry of nationals, belongers, holders of permanent residence and naturalised citizens. They will be required to follow a 14 days self-quarantine.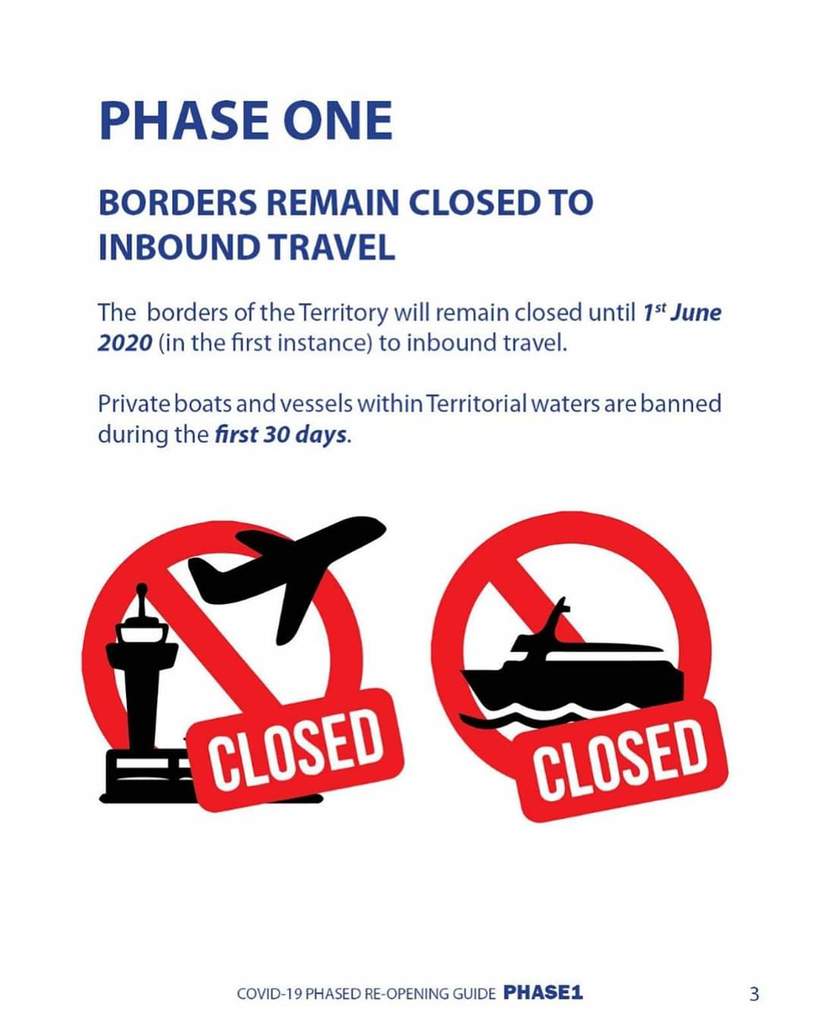 What can we do to help the Virgin Islands?
The Virgin Island's tourism industry is in danger, the islands are suffering from an immense economic downturn, putting many people out of work and under incredible strain. A way to help the locals is to consider rescheduling your travel plans instead of cancelling bookings and asking for refunds.
When it's safe to travel again, and if you can permit it, explore more of the region than you may have previously considered. St Thomas, St John, St Croix, Virgin Gorda, Tortola, Beef Island and Jost Van Dyke are all within easy reach of each other and offer something unique and worth experiencing. You can learn more about the region to help plan your trip on our dedicated BVI Travel Guide and USVI Travel Guide pages.
Virgin Islands Ferry services news:
Ferries are an essential part of day to day travel for people and goodse throughout the USVI and BVI, however all ferry services are currently restricted to Domestic use only until further notice. The BVI is on full lockdown, no ferry services to the islands from the USVI are operating.
Contact information
If you had a fast boat booking for travel in the next few months or for other destination-related questions, feel free to contact us directly if you wish to reschedule your trip. We also invite you to consult our Terms and Conditions if you have any questions regarding a cancellation.