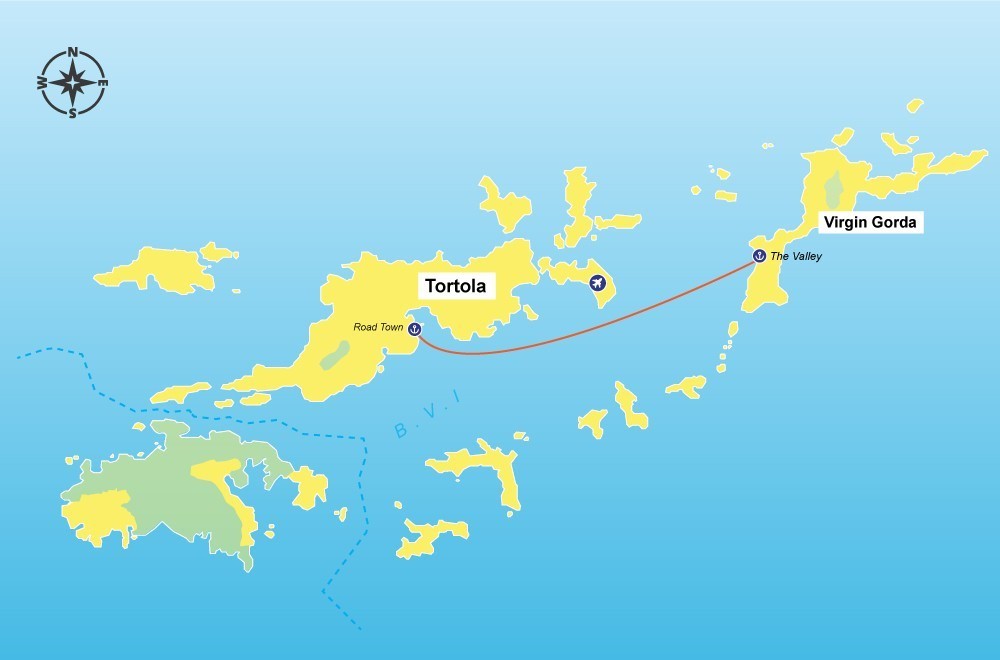 Sensation Ferry from Tortola to Virgin Gorda
Sensation Ferries offer a 5 star quality fast ferry service from Tortola to Virgin Gorda, with multiple daily departures (except Sundays) in both directions aboard their sleek & comfortable modern vessel, the "Dream Star". Sensation Ferries services are designed to cater to both residents and tourists, with comfortable on board facilities and professional staff. Their ferry is equipped with the latest technology and is perfectly suited for the crossing between the islands of Tortola and Virgin Gorda.
The journey from Road Town, Tortola to Spanish Town, Virgin Gorda, takes just 25 minutes. With Road Town being the main Cruise ship port for the BVI, Sensation's Ferry service is ideal for daytrippers going to see the natural wonders of Gorda, such as the famous 'Baths' rock pools and stunning white sandy beaches.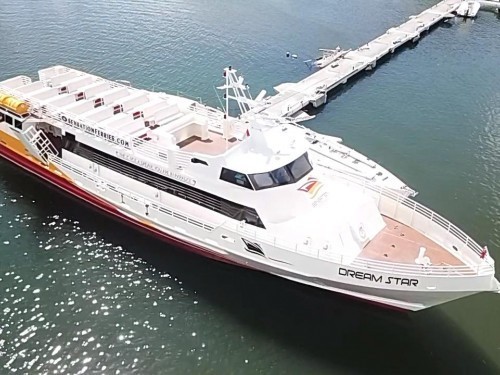 Sensation Ferry's vision is to provide the most professional and reliable and economical ferry service within the British Virgin Islands and beyond. To book your Sensation ferry ticket to Virgin Gorda simply use our search box to check availability and prices, then make your selection from the results that appear.
Once booked, you'll recieve your e-ticket boarding pass for immediate download, along with a copy sent to your email. Use this to check in with Sensation Ferry staff on the day of travel at their kiosk located in the ferry terminal in Road Town Tortola, and proceed to swift and easy, hassle-free boarding. Virgin Gorda is just a short ride away!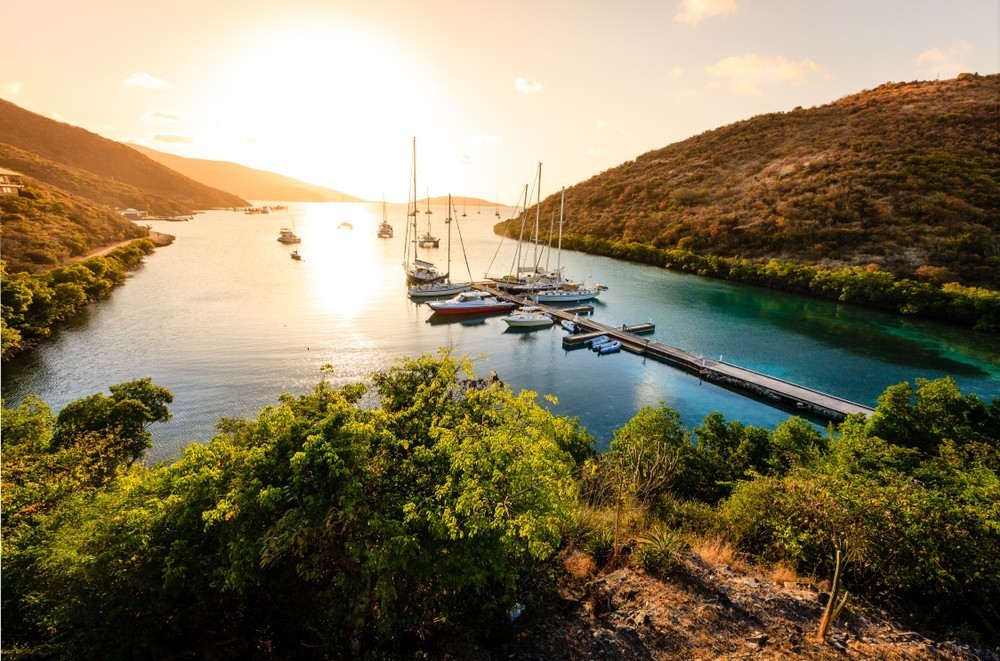 Ferry Details - Sensation Dream Star
Seating capacity: 235
Vessel length: 98 feet
Vessel tonnage: 97 tonnes
Ameneties available on board:
Air Conditioning, Complimentary mints, Free Wifi, Movies, Onboard Snacks & Drinks, Secure Baggage Area, Flat Screen TVs, Complimentary Water Onboard, Comfortable Cabin Seating, Sun Deck Seating.