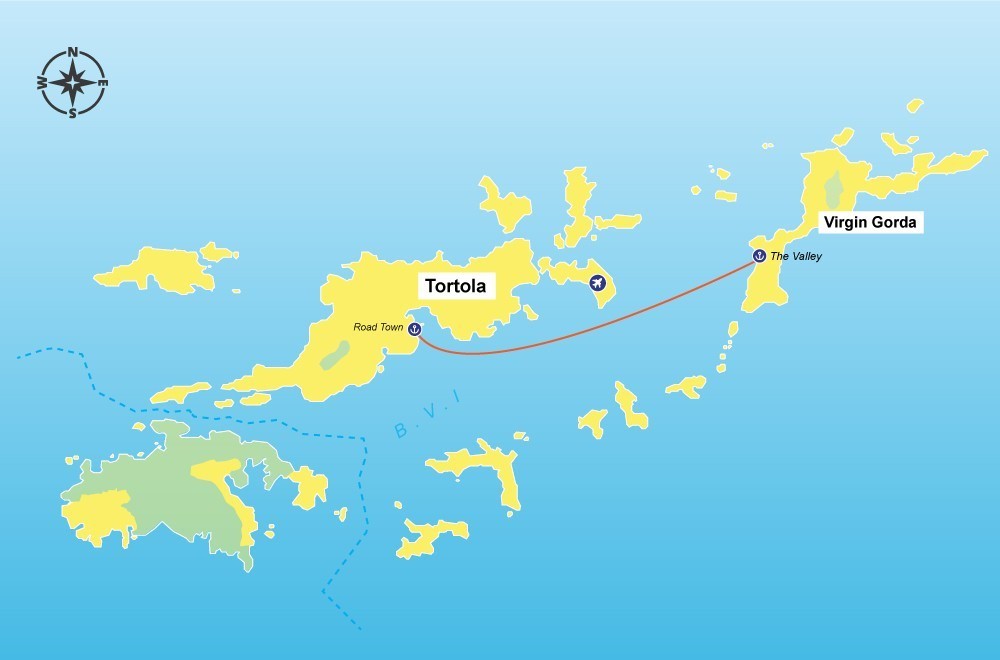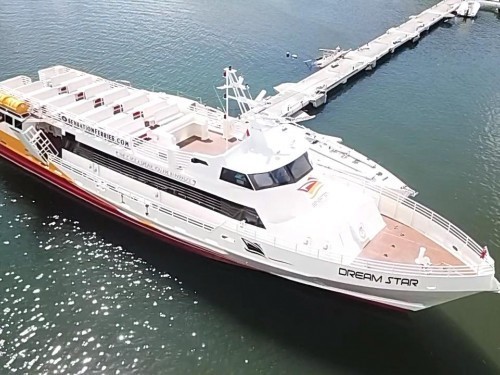 Sensation Ferry from Tortola to Virgin Gorda
Sensation Ferries are the premier fast ferry service from Tortola to Virgin Gorda, with multiple daily departures in both directions aboard their sleek & comfortable modern vessel, the "Dream Star".
The journey from Road Town, Tortola to Spanish Town, Virgin Gorda, takes just 25mins. With Road Town being the main Cruise ship port for the BVI, Sensation's Ferry service is perfect for daytrippers going to see the natural wonders of Gorda, such as the famous 'Baths' rock pools and stunning white sandy beaches.
To book your ferry ticket to Virgin Gorda simply use our search box at the top of this page to check availability and prices, then make your selection. Once booked, you'll recieve your e-ticket boarding pass for immediate download.
From:
To:
Departure days:
Departure time:

Approx. Arrival Time:

Tortola (Road Town)
Virgin Gorda (The Valley)
Mondays - Thursdays

6.30 AM
8.30 AM
11.45 AM
4:15 PM
5:30 PM

7.00 AM
9.00 AM
12.15 AM
4:45 PM
6:00 PM
Friday extra evening service
8:00 PM

8:30 PM

Saturdays
6.45 AM
8.30 AM
11.45 AM
1:00 PM
4:15 PM
6:15 PM

7.15 AM
9:00 AM
12:15 PM
1:30 PM
4:45 PM
6:45 PM

Sundays & holidays
8.30 AM
11.45 AM
1:00 PM
5:30 PM
9:00 AM
12:15 PM
1:30 PM
6:00 PM
Virgin Gorda (The Valley)
Tortola (Road Town)
Mondays - Thursdays
7.30 AM
9.30 AM
1.45 PM
4:45 PM
6:00 PM
8.00 AM
10.00 AM
2.15 PM
5:15 PM
6:30 PM
Friday extra evening service
9:00 PM
9:30 PM
Saturdays
7.30 AM
9.30 AM
12.15 PM
2:45 PM
5:45 PM
7:00 PM
8.00 AM
10.00 AM
12.45 PM
3:15 PM
6:15 PM
7:30 PM
Sundays & holidays
9.30 AM
12.15 PM
2:45 PM
6:00 PM
10.00 AM
12.45 PM
3:15 PM
6:30 PM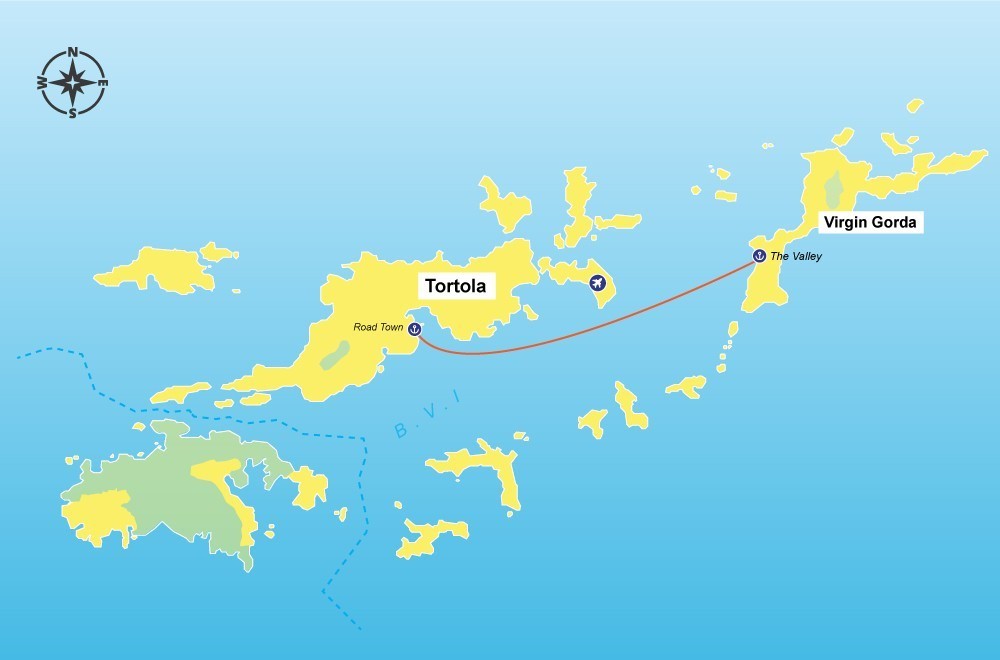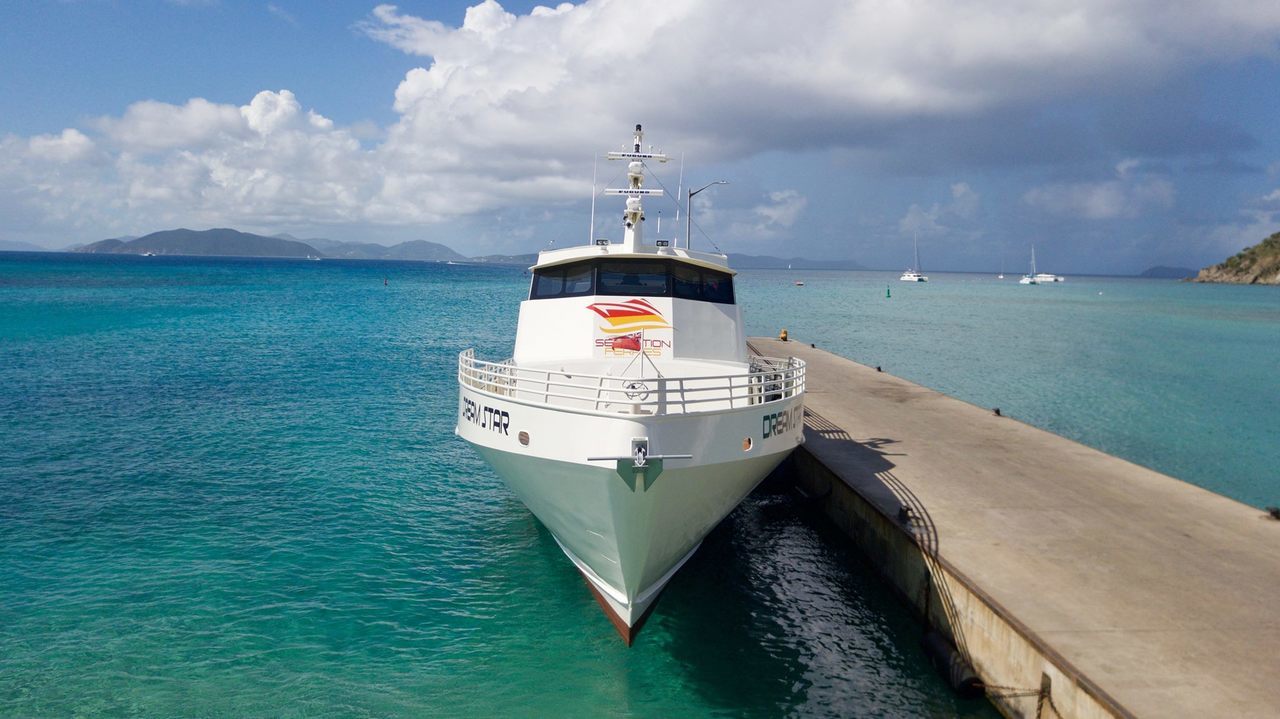 Ferry Details - Dream Star
Seating capacity: 235
Vessel length: 98 feet
Vessel tonnage: 97 tonnes
Ameneties available on board:

Air Conditioning, Complimentary Mints, Free Wifi, Movies, Onboard Snacks & Drinks, Secure Baggage Area, Flat Screen TVs, Complimentary Water Onboard, Comfortable Cabin Seating, Sun Deck Seating