Diving St. John
The sea world near St. John can be described as truly amazing and devastating. Explore the vibrant corals, marine creatures, shipwrecks or swim with the turtles, parrotfishes or blue tangs. The well-known diving sites including Congo Cay, Grass Cay, Arches of Tunnel and Lovango Cay. There are dozens of smaller diving sites near St. John only 15-25 minutes away from the main harbor.
With over 30 years in business, they are oldest and most respected watersports company in the Virgin Islands. Dedicated to providing excursions and experiences of a lifetime to you or your family, which include:
Daily Excursions
5 Star PADI Diving
Snorkel Sails
Sunset Sails
Boat Rentals
Diving Activities on St. John
Turtle Picnic Snorkel – A fun half day snorkel sail to the snorkeling destinations at Buck Island including a picnic lunch, an open bar, and snorkeling gear.
Picnic Snorkel Sail – Set sail for an offshore cay for premier snorkeling. A picnic lunch and an open bar are included in this ¾ day adventure. After lunch, enjoy sailing towards Solomon or Honeymoon Beach for additional snorkeling.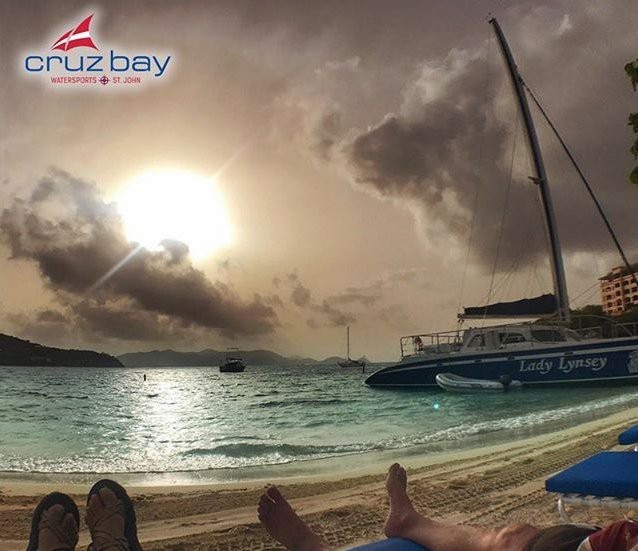 Two Tank Morning Dives – Cruz Bay Watersports heads out nearly every morning on their dive boat Sea Quest to some of the best dive sites in the Northern Caribbean. There are 25 dive sites to pick and choose from depending on the weather conditions. 2 of them will be chosen and have a bottom time of approx. 45 min. per site. Note: These dives are for certified divers only.
Afternoon Scuba Diving – Enjoy stunning sunset views as you head out to the dive site. Enter the water at dusk and watch the underwater world come to life as everything goes dark. Note: This dive is for certified divers only. Each diver must have been diving with Cruz Bay Watersports prior to the Afternoon Dive.
Turtle Tour With Picnic Lunch – A ¾ day snorkel sail to the offshore key and snorkeling destinations surrounding St. Thomas. Includes a picnic lunch, an open bar, snorkeling gear and towels. Perfect for families.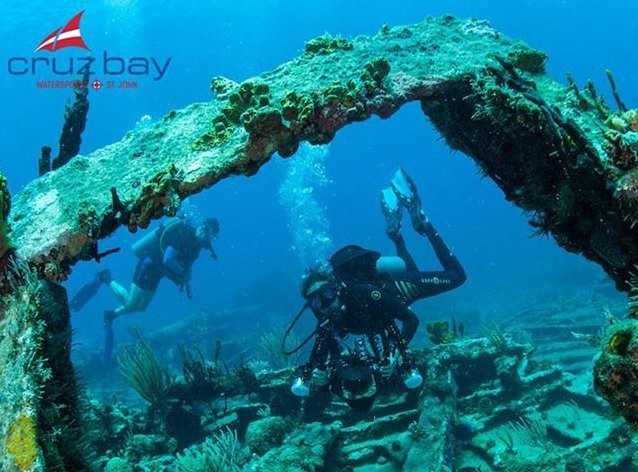 Guided Snorkel and Picnic Lunch with Naturalist – Explore the underwater life with a Jean-Michel Cousteau trained naturalist. Snorkel at an offshore car or reef, including an open bar and a picnic lunch.
Sunday Brunch Snorkel Sail – Relax one of the luxury catamarans for a fun half day snorkel sail to an offshore key and snorkeling destination only accessible by boat. A brunch, an open bar, snorkeling gear and towels are included.wards the night.