PLEASE NOTE: Due to Hurricane Irma in 2017, the tickets are currently unavailable for this service on our website. We hope to start providing these services on our website within a few months. For updates, please check out our News Page.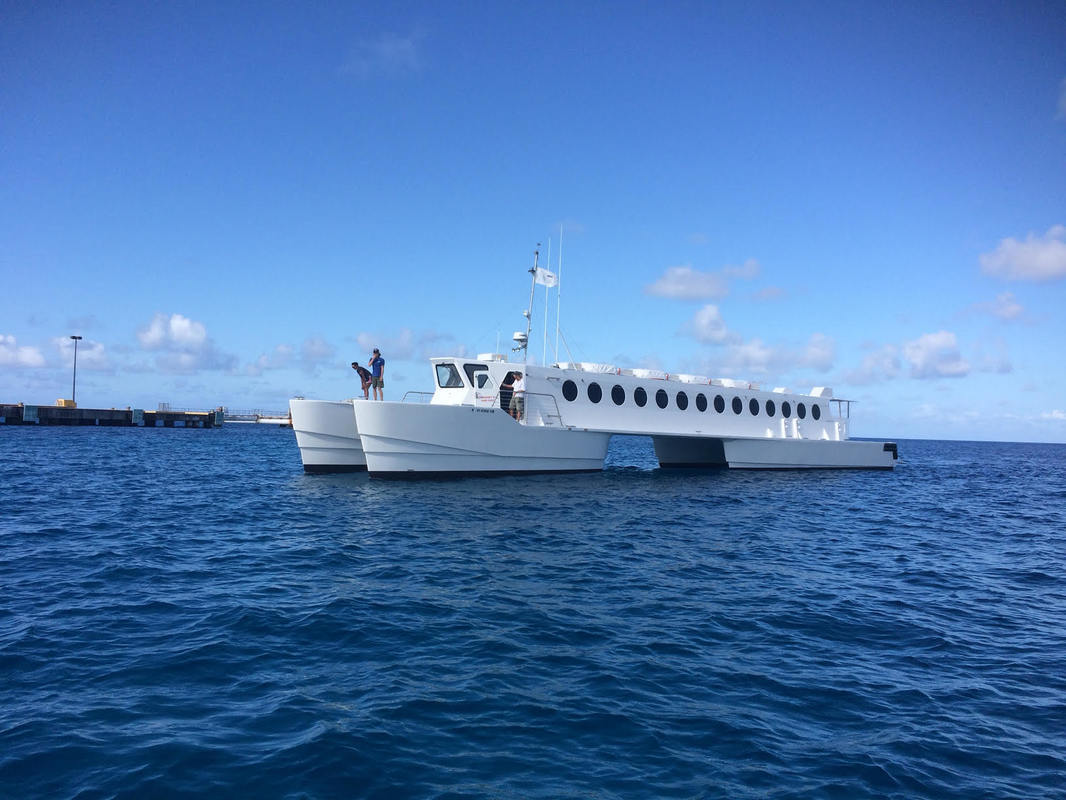 QE VI Ferry
With their ferry designed specifically for island hopping, the QE IV Ferry Service makes it really easy to hop over from St. Croix to St. Thomas and back. The boat departs from Gallows Bay on St. Croix and from Charlotte Amalie (Blyden Terminal) on St. Thomas. Due to the recent hurricane they offer one daily departure (except on Wednesdays) at 08:00 from Gallows Bay, St. Croix, arriving at Blyden Ferry Terminal, St. Thomas at 10:20.The departure from St. Thomas back to St. Croix departs at 15:00 and arrives at 17:20 in Gallows Bay St. Croix.
Check-in is 1 hour before departure. You can take one medium sized bag weighing less than 50lb and one carry on bag on your trip for free, any additional bag will be $25 USD (for further details, please check the terms and policies below).
Check-in
Customers are expected to check-in at least 30 minutes prior to departure, check-in will close 15 minutes before departure.
Customers are expected to have obtained all required documents for the trip, such as Governmental Travel Requirements and/or exit and entry documents.

One piece of government-issued photo identification or birth papers are required for all passengers. Proof of age is required for infants under two years.

Children under 12 years of age are not allowed passage unless accompanied by a person 18 years of age or older who is responsible for their care and conduct.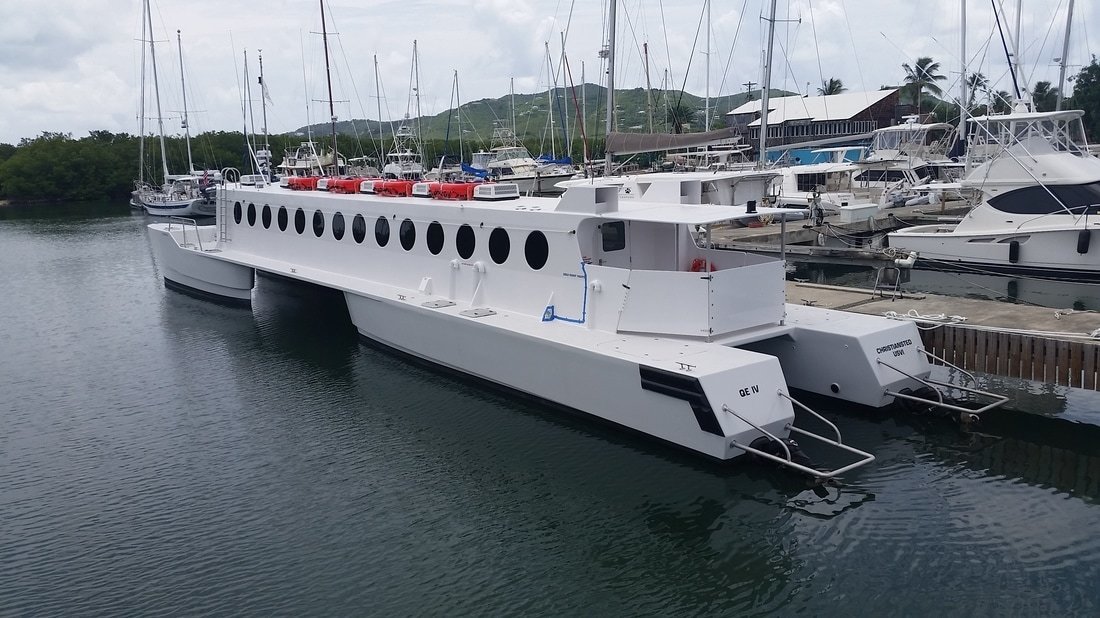 Terms and policies
All prices offered are subject to change and QE IV Ferry reserves the right to refuse admission of any person who has violated their rules & regulations.
Ferries cancelled by QE4 Ferry services for any reason other than weather are eligible for a full refund or a credit for the original departure plus an additional $50 departure credit that is fully transferable at no charge.
Use of Your Contact Information
QE4 Ferry services collect contact information for passengers traveling on our departures. Passenger phone numbers and email addresses will be used to contact passengers regarding details or changes about a departure.
General
QE4 Ferry services schedules and pricing are subject to change without notice.
QE4 Ferry services reserve the right to update these Terms and Conditions without notice.
Cancellation & amendment policy
All refunds are subject to a 15% service charge.

There are no departure credits for no-shows or last-minute cancellations made less than 4hrs prior to departure time.
Luggage allowance
You are allowed to bring one carry-on bag (maximum dimensions 21.5"x15.5"x9") and one smaller personal item. Additional bags are $25 when under 50lbs and above are subject to additional fees. Maximum weight of both free carry-on items: 50 lbs.

Bigger luggage must be dropped off 30 mins before departure and paid for at departure unless otherwise arranged prior. Luggage is billed per trip and an additional 50% charge for luggage left overnight.
Please note that the Federal Government restricts items that can be included in carry-on baggage. Please refer to http://www.tsa.gov/traveler-information/prohibited-items for information about restricted carry-on items.
Online ferry bookings St Thomas/St John to BVI – check live seat availability and prices, book and pay for tickets with Inter Island Ferry to BVI. Immediate confirmation and e-tickets, only on Virginbookings.com