Most recent update on the Virgin Islands
Locals have been working tirelessly to bring the islands in both the British and the American territories back on their feet and now, everything is re-emerging, in many cases, better than ever!
British Virgin Islands
All islands within the British Virgin Islands have recovered their infrastructure, with airports and ferry services back in operation. A lot of charter services are back in business as are most marina's, yacht brokers, watersports companies and dive operators. Electricity is completely restored throughout the BVI, together with all Internet and mobile networks. The water plants are back up and running and most properties on Anegada are open.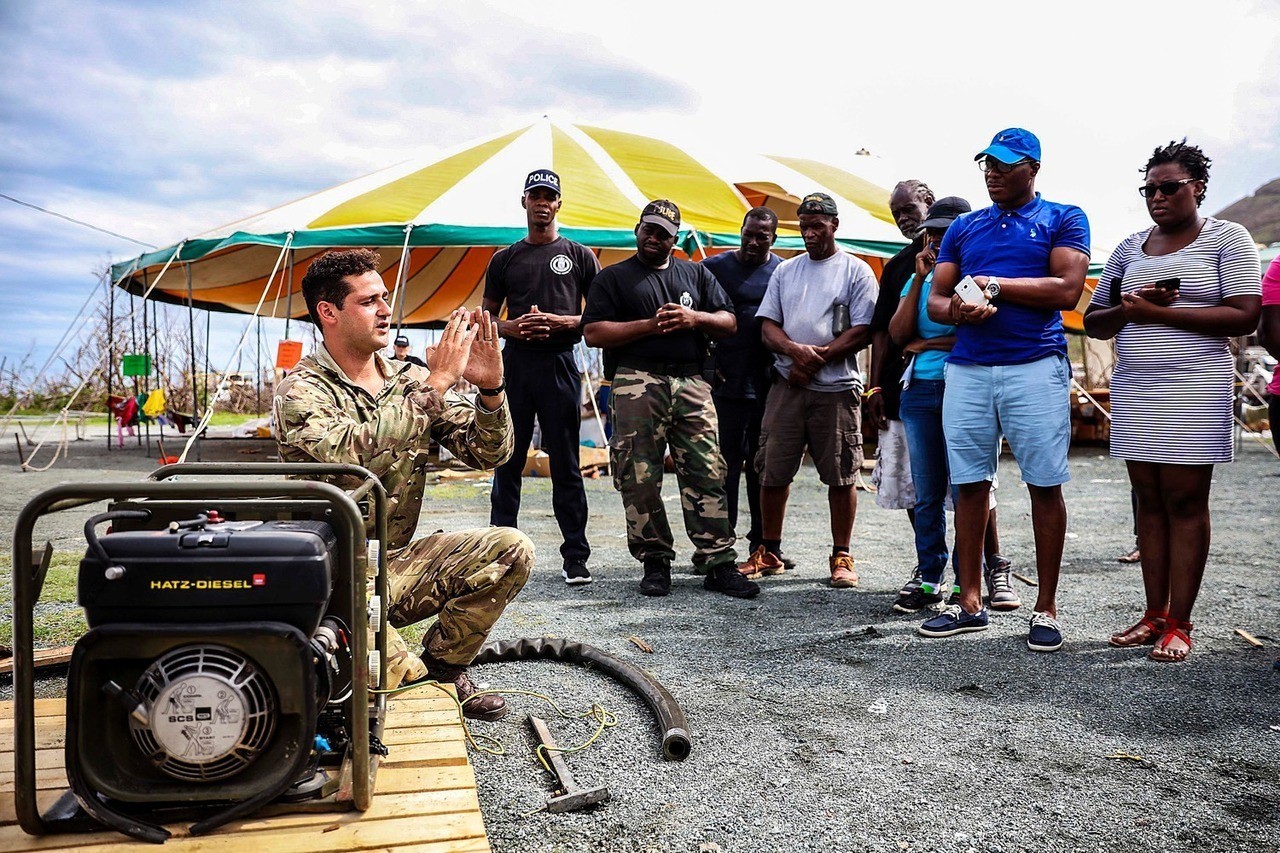 Most beaches have re-opened together with the attractions such as the famous Virgin Gorda Baths. There are over 85 bars and restaurants now open again on Tortola, Jost van Dyke, Virgin Gorda and Anegada. The Bitter End Yacht Club has begun reconstruction and plans to re-open in late 2019.
US Virgin Islands
The St. Thomas Airport is getting a $230 million make-over and is fully operational, the electrical grid is more hurricane resilient than ever, water supplies are back to normal and there are two resorts that will rebuild with funding from the Federal Emergency Management Agency to double as hurricane shelters when needed.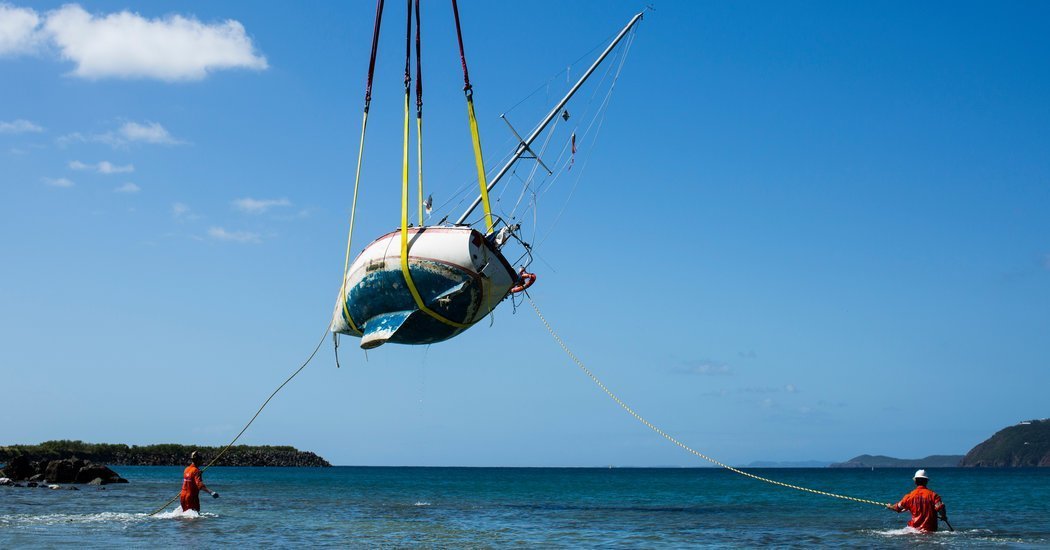 Almost all restaurants, shops and beaches have re-opened completely and about half of the hotels are open to guests. The hotels that haven't re-opened are planning to do so at the end of 2019 or early 2020. After the hurricanes, many cruise lines helped in restoring the port in St. Thomas and most cruise ships were back to their full capacity before 2017 was even over. There are around 400 historic buildings on St. Thomas of which 63 were damaged, meaning there are still 337 buildings to check out while the others are getting repaired. Hotels may charge guests a small hurricane recovery fee to help with the rebuilding of these stunning islands.
The national park on St. John has completely re-opened all trails, roads and beaches in late December 2017 and the damaged flora and fauna (e.g. reefs) are steadily recovering from the hurricanes.
Last updated 02/05/2019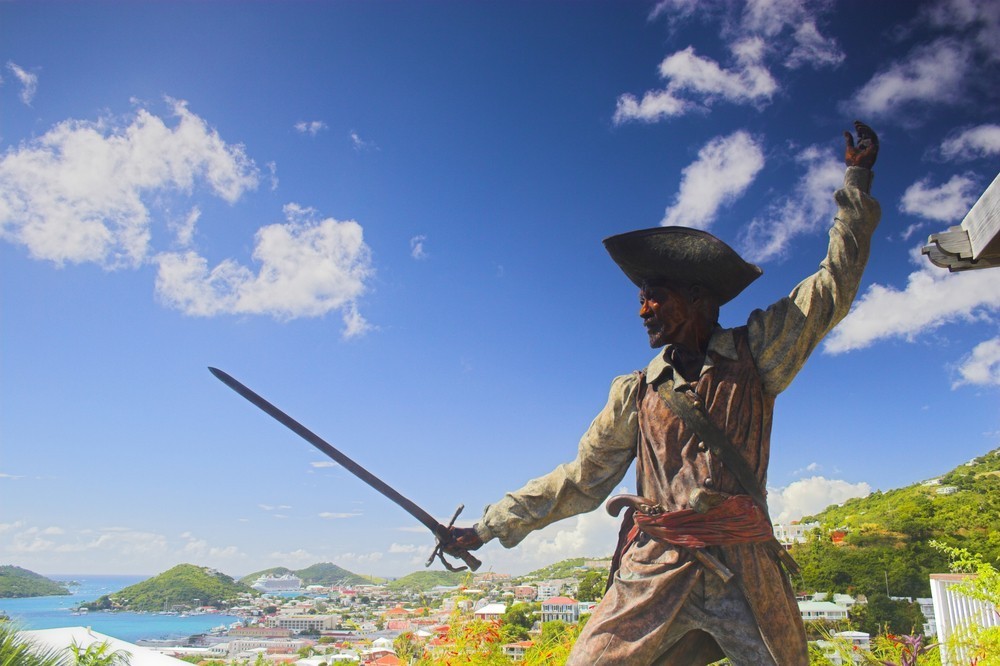 Virgin Islands
The Virgin Islands are steadily recovering after being hit by two category 5 hurricanes in September 2017 leaving a path of destruction and devastation throughout the Islands. Tortola, Virgin Gorda, St. Thomas, St. John and Jost Van Dyke were hit hardest by Hurricane Irma, then less than two weeks later Hurricane Maria arrived laying waste to St. Croix. Some of the smaller peripheral islands that were only moderately affected have already recovered and are operating business as usual.
For the areas hit hardest the rebuilding and repairing have been well underway for more than 6 months with substantial restaurants, hotels and resorts already re-opened for business. The Virgin Islands are now open and available to accommodate tourists again. The stunning beaches and lush natural foliage have rebounded and are as pristine and beautiful as ever. Visitors are slowly returning to the Virgin Islands to help with the recovery but also to enjoy them. The Virgin Islands are welcoming visitors and looking forward to 2018 high season.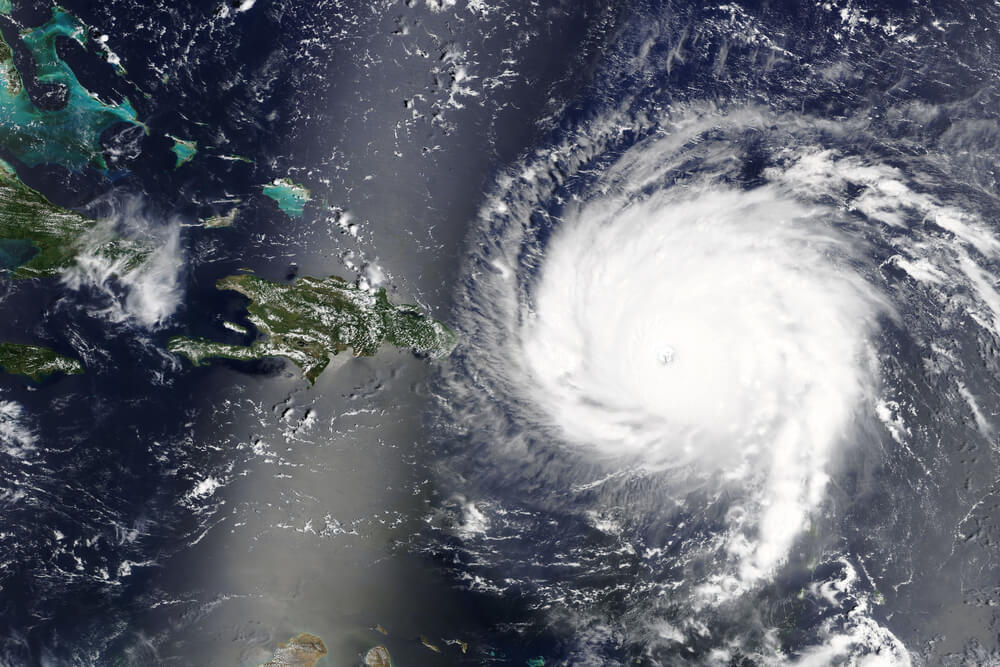 U.S. Virgin Islands Recovery News
St. Croix
The airport on St. Croix (STX) and on St. Thomas, the Cyril E. King (STT) airport are open to commercial flights. Most of the hotels and resorts are accepting reservations for leisure guests.
The impact of the hurricane was not as extensive to the hotels in St. Croix as it was in St. Thomas and St. John. The Buccaneer, Caravelle Hotel & Casino and Tamarind Reef Resort were housing relief workers initially but as recovery efforts have matured, much of the island is back to normal operation.
Club Comanche Hotel St. Croix
Reopened on September 26 in 2017.
Cottages by the Sea
Repairs are ongoing and reservations after October 1st, 2017 are secure.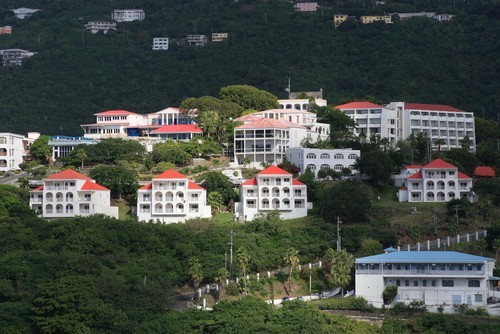 Frederik Hotel
Accepting guests.
Divi Carina Bay and Sand Castle on the Beach
Back to business as usual.
Hotel on the Cay
Back to business as usual. The hotel recently re-opened their pool and offers food service on the beach from Thursdays to Sundays. The beach restaurant and bar are closed until further notice.
Palms at Pelican Cove
Back to business since November 2017.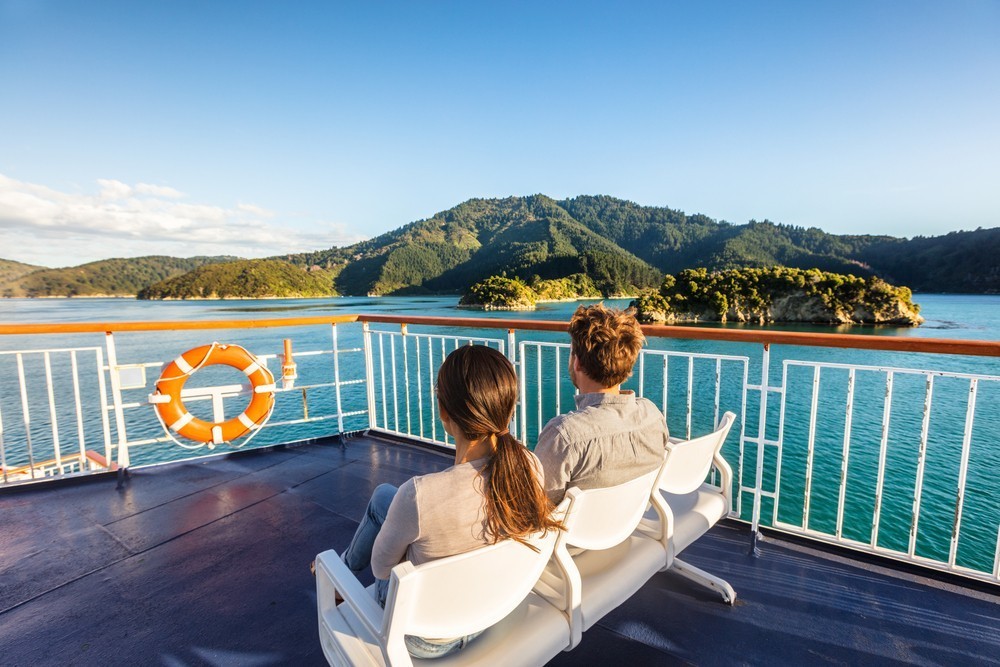 Renaissance St. Croix Carambola Beach Resort & Spa
Closed until further notice.
St. John
Estate Lindholm and Gallows Point Resort
Back to business as usual.
Westin St. John Resort & Villas
The resort will re-open at the end of 2018.
Concordia Eco Resort
Closed through 2018.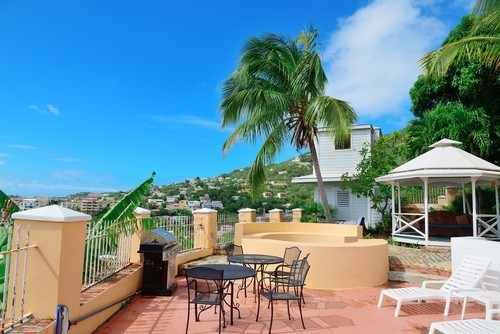 St. Thomas
Charlotte Amelie's shops, restaurants and attractions are opened to customers, including businesses on Main Street and at Havensight Mall.
Bluebeard's Castle Resort
The hotel will be closed throughout 2018.
Emerald Beach Resort
Operating as usual.
Bolongo Bay Beach Resort
Housing relief workers and will reopen into guests in May 2018.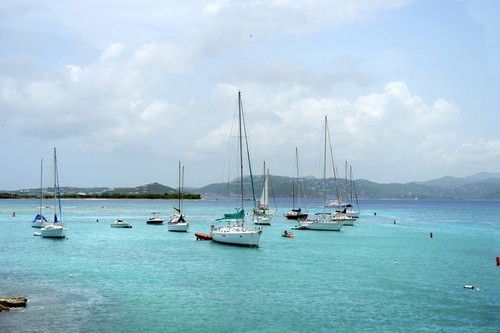 Frenchman's Reef & Morning Star Marriott Beach Resort
Closed until further notice; The Ritz-Carlton, St Thomas, plans to reopen October 1, 2018; Marriott's Frenchman's Cove is reopening December 31, 2018.
Lindbergh Bay Hotel & Villas
The restaurant and pool will re-open by March 2018.
Point Pleasant Resort
The resort services are limited. The front desk is opened daily from 8 AM to 8 PM.
Sugar Bay Beach Resort & Spa, Secret Harbour Beach Resort, Island Beachcomber Hotel and Windward Passage Hotel are closed until further notice.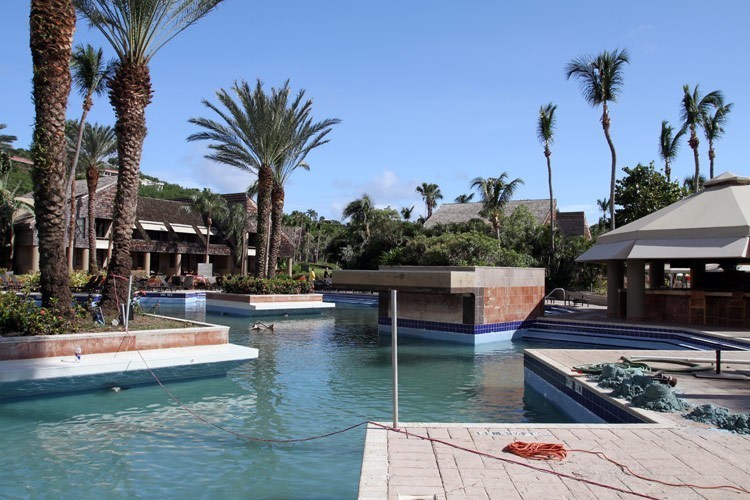 The British Virgin Islands
Things are looking positive for the months ahead for the BVI as it continues to rebuild after the devastation Irma left behind. Now with 85% of the island's electricity has been restored with a plan to have full power across all islands by April 1st, 2018.

Airports and seaports are open and operating as usual. Now is the best time to visit BVI and show your support by bringing tourism back to these beautiful islands.
The water plants are up and running but some areas are still without water due to extensive damage to the distribution network. The good news is all mobile networks and Internet access is available now across the island.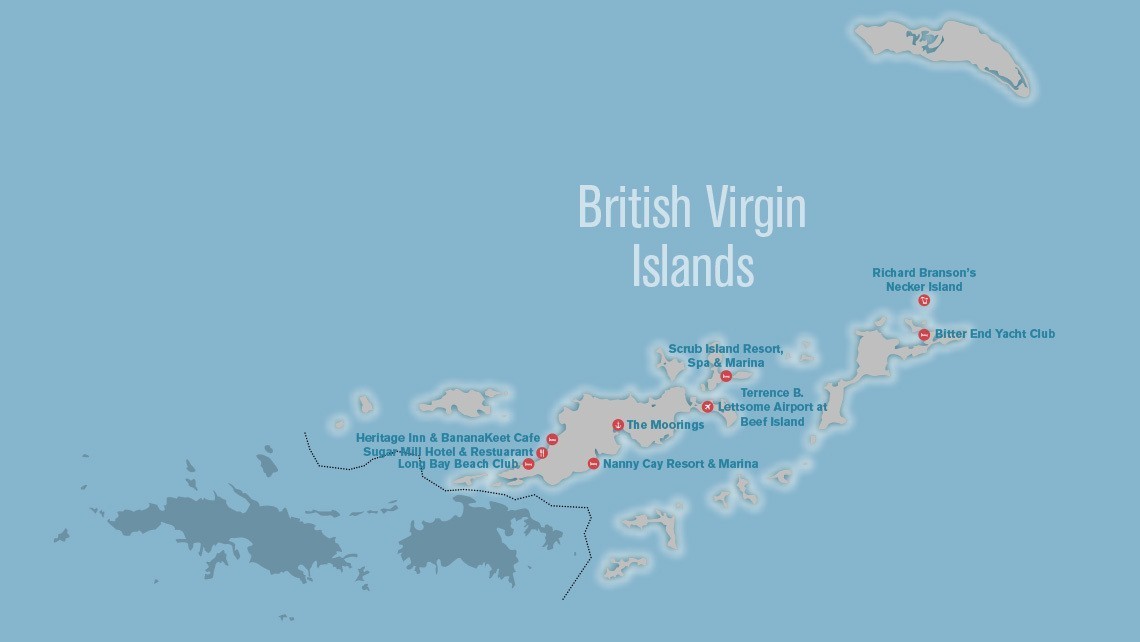 Almost 400 guest rooms have reopened, and more are coming very soon. With over 70 restaurants and bars now open on Tortola, Virgin Gorda, Jost Van Dyke, Anegada and Norman Island. There's also a total of 30 charter companies, 16 marinas, 13 yacht brokers, five dive operators and 8 watersports companies are all back in business now in the BVI.
The BVI's luxury properties, including Little Fix Bay and other high-end villas, will be re-open in late 2019. Some smaller properties, including Treasure Isle and Sebastian's, are back to business.
Most of the hotels and restaurants on Anegada are re-opened, including: 4 Diamonds Villas, Anegada Beach Club, Anegada Beach Cottages, Anegada Reef Hotel, Big Bamboo at Loblolly, Cow Wreck Beach Bar & Grill, EA's Sweet Tooth, Lobster Trap, Keel Point Cottages, Neptune's Treasure, Potter's By the Sea, Sea Grape cottage and The Wonky Dog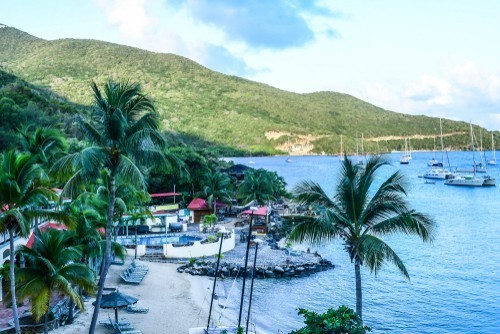 Scrub Island Resort, Spa & Marina on Tortola
Had extensive damage and is currently closed until further notice.
The restaurant at the Sugar Mill Hotel on Tortola
The restaurant and hotel are currently closed. The scheduled re-opening day is 1st October 2018.
The Moorings, Marine Max Vacations, Festiva Sailing boat rentals
Back to business as usual.
Horizon Yacht Charters
Operating as usual.

BVI Ferry companies (Road Town Fast Ferry and Native Son)
Back to business as usual.